Our Team's Favourite Seasonal Activities
Winter in Toronto brings with it a world of wonder and a host of delightful activities. As the city gets blanketed in snow, there's a special kind of magic in the air that beckons everyone to step outdoors and embrace the season. In this feature, our team members share their top picks to make the most of this chilly season. Join us as we uncover the best ways to create cherished winter memories in and around the vibrant city of Toronto.
Lumière at Trillium Park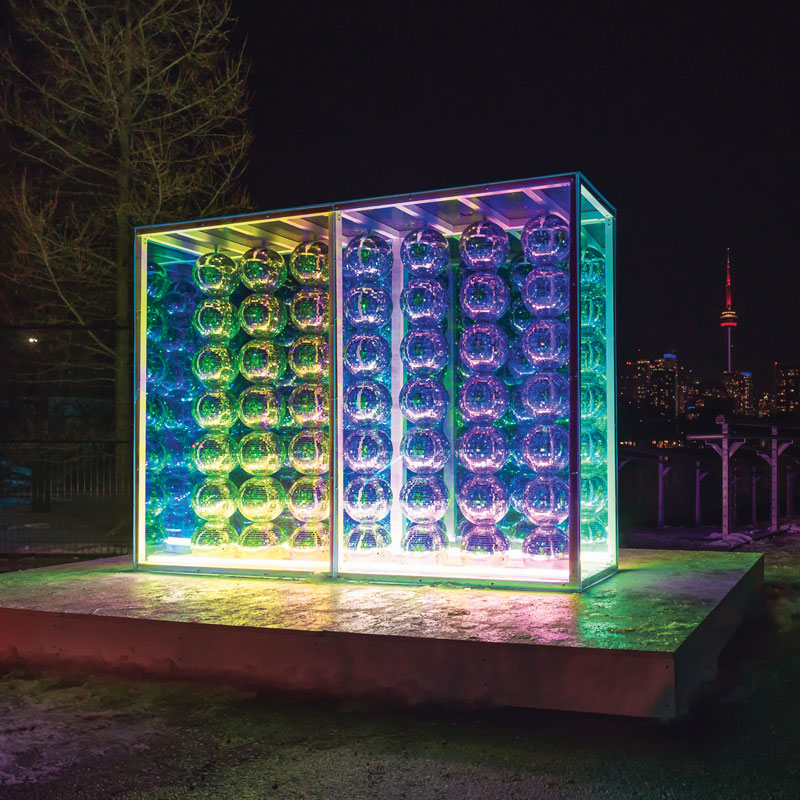 Geoffrey's Top Pick:
Discover the magic of winter through Geoffrey's top pick: Lumière: The Art of Light at Trillium Park. Immerse yourself in a dazzling display of light and artistry that transforms Toronto's winter nights.
Snowshoeing in The Beaches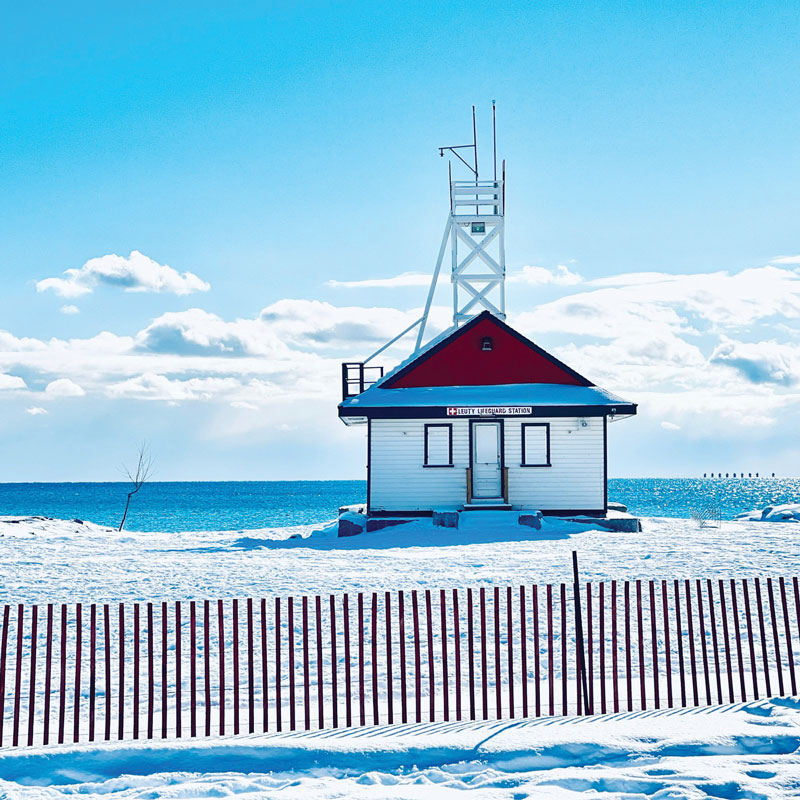 Ian's Top Pick:
Ian's winter adventure of choice is snowshoeing around The Beaches' stunning natural landscapes. Step into a winter wonderland as you follow in his snowy footsteps, exploring scenic trails and peaceful forests. Whether you're an experienced snowshoer or a first-timer, Ian's love for this activity is contagious.
Skating with Friends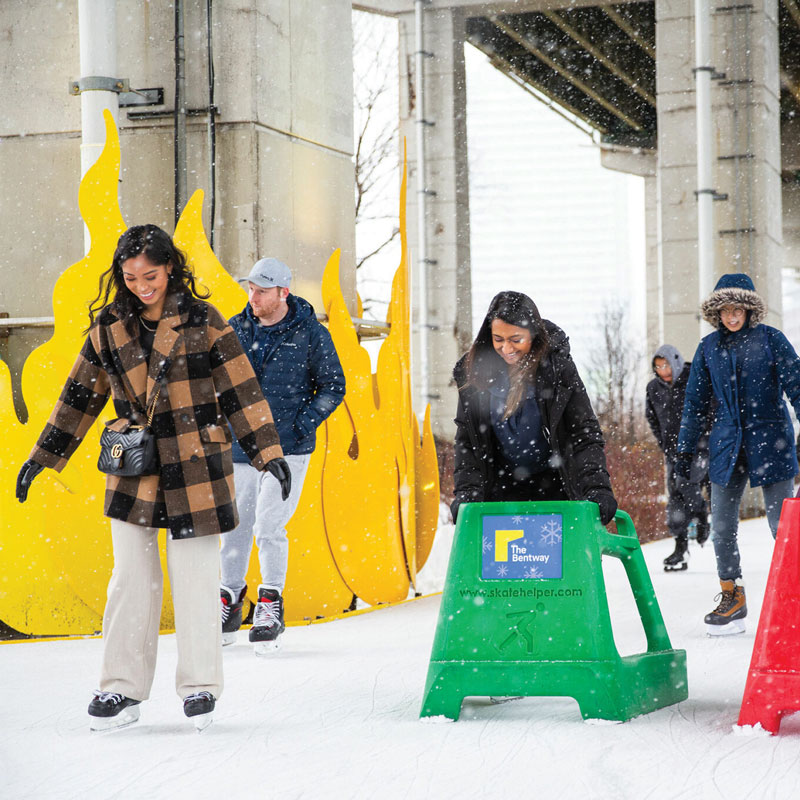 Chelsea's Top Pick:
Chelsea's winter joy includes skating at both The Bentway and Nathan Phillips Square. Each of these iconic Toronto locations offers a unique experience. At The Bentway, you can skate under the Gardiner Expressway, while at Nathan Phillips Square, you'll enjoy picturesque views of the Toronto sign and city hall.
The Distillery Winter Village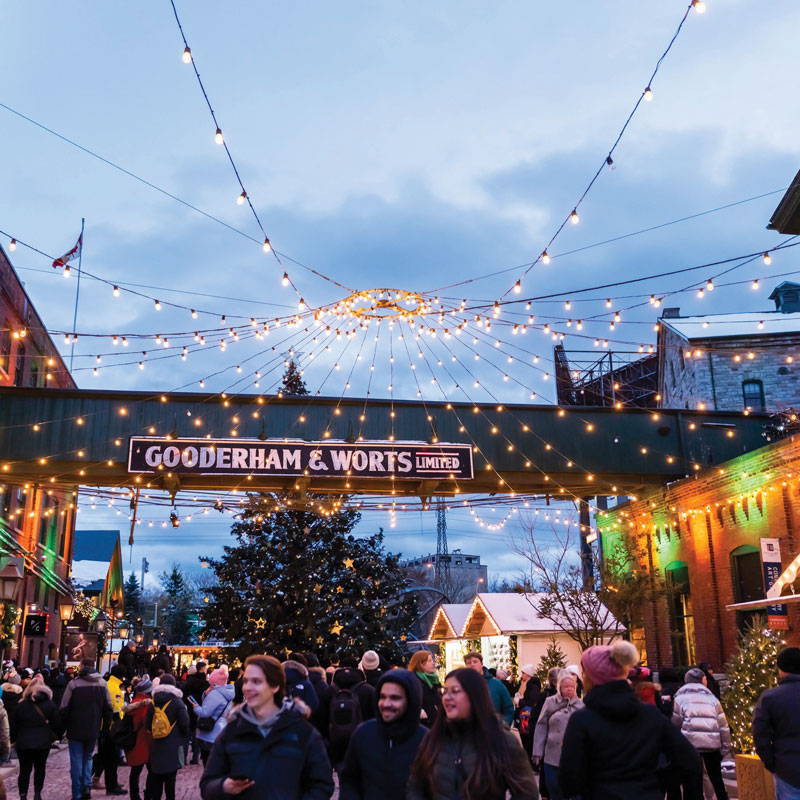 Jackie's Top Pick:
Jackie finds her winter joy at The Distillery Winter Village, a magical holiday destination in Toronto. Amidst the historic charm of the Distillery District, Jackie revels in the festive atmosphere, twinkling lights, and artisanal delights. Join her in exploring the charming holiday market, savouring warm mulled wine, and discovering unique gifts from local artisans.
Cross-Country Skiing
Sheila's Top Pick:
Discover the beauty of winter with Sheila's favourite activity: cross-country skiing at local parks such as Cherry Beach. Glide through snowy trails, immersed in nature's serenity, and create memorable moments with your loved ones. Join Sheila in experiencing the joy of cross-country skiing in this charming urban escape.
Canada's Wonderland WinterFest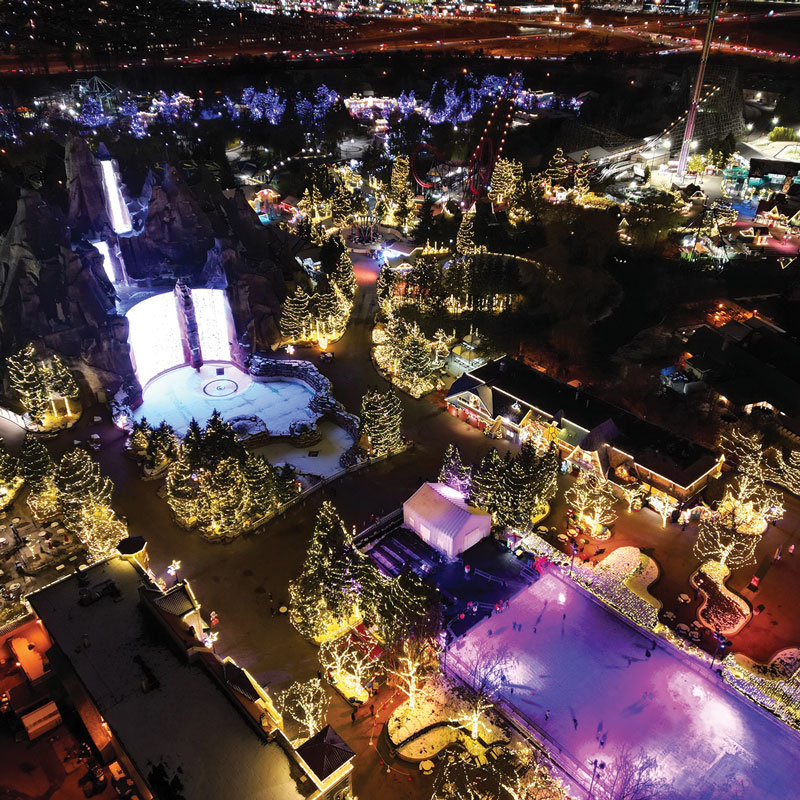 Sarah's Top Pick:
For Sarah, the ultimate winter delight is taking her family to Canada's Wonderland WinterFest. Discover their cherished tradition of festive lights, thrilling rides, and holiday treats. Embrace the magic of the season at this Toronto winter wonderland, Sarah's top pick for family fun.