Why Move-In Ready Homes are More Important Than Ever Before
Do you have a favourite home renovation show? Do you have Realtor.ca bookmarked? Do you find yourself browsing home design ideas on Instagram? If so, you are not alone. So do the potential buyers of your home!
No matter what the market conditions, one thing rings true: buyers will always pay more for a home they perceive as turnkey. As the Toronto real estate market begins to pick up steam, after a slowdown that lasted from July to January, this trend is noticeable. There are homes that are sitting on the market for some time, and there are homes that are listed and sold in less than a week. Which scenario would you prefer?
The team at Grace & Co. has been selling homes in the area for 34 years, so we have a unique understanding of buyer expectations across all price points. Knowing exactly what features and finishes buyers are willing to pay a premium for is an invaluable service we bring to each of our clients and their homes.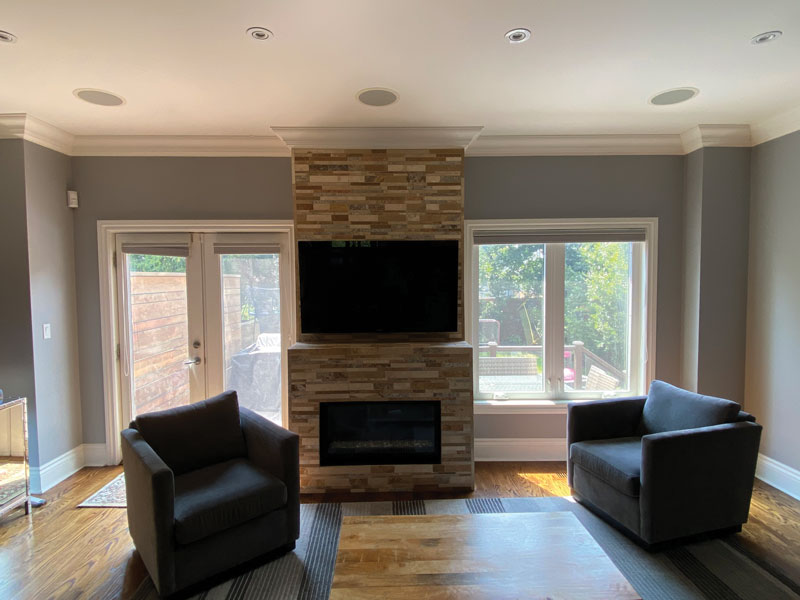 If the homeowner is interested, the Grace & Co. team will identify what strategic improvements can be made to their home that will sell for more money, faster. Clients are presented with a personalized report, custom-fitted to their home and focusing on items that will at least double a client's return although the real goal is a 3-4 times tax-free return on investment.
Wait… tax-free return? That's right! When you sell your primary residence in Canada, the gains you realize are completely tax-free. This is likely the largest tax loophole most Canadians will ever benefit from. So then, when the time comes to sell your home, you should be looking to maximize your returns.
Upon receiving the go-ahead from our clients, Sheila Shabsove, Design Manager at Grace & Co., obtains quotes for all the improvements. Then, the budget is presented to the clients for their approval. If they agree, Sheila and the team manages every aspect through to completion. It's a truly turnkey experience.
Often, these strategic improvements can be as simple as a fresh coat of paint, replacing brass door knobs from the '90s, or adding a tile backsplash in a kitchen. But some homeowners want to see larger returns, so they tackle larger high-value items such as updates to their kitchens and bathrooms that can exceed $100,000 but bring high-value returns.
In this article, we focus on a few properties where our team focused on only one or two items that really transformed the look of the space while keeping costs low.
At one King West loft, our clients had removed the builder-grade broadloom from their stairs but realized that when a builder carpets stairs, the wood treads that are used are paint grade – meaning they can't be finished to match the hardwood flooring. So, their immediate solution was to give them a coat of white paint. It worked for them but didn't really elevate the feeling of this really unique two-storey loft. When the time came to sell, our Design Team worked with our stair supplier to supply and install custom-finished treads that are applied right over the existing ones. The finished look is phenomenal and the cost is extremely reasonable!
At a home in the Beach, our clients had purchased from a contractor who renovated it top-to-bottom. They had installed a free-standing soaker tub in the primary bathroom and accented it with a stone veneer wall. We are huge fans of free-standing tubs, but it left the main bathroom in the home without a shower. While our clients showered in their basement bathroom every morning, we identified this as a large potential hurdle on resale. After all, when they bought the home, the previous seller had to re-list the home many times and sold it for considerably less than what they originally wanted. So, by replacing their tub with a deep soaker and a shower head, we removed a fairly substantial objection that many buyers would have and ensured the path to a quick and successful sale!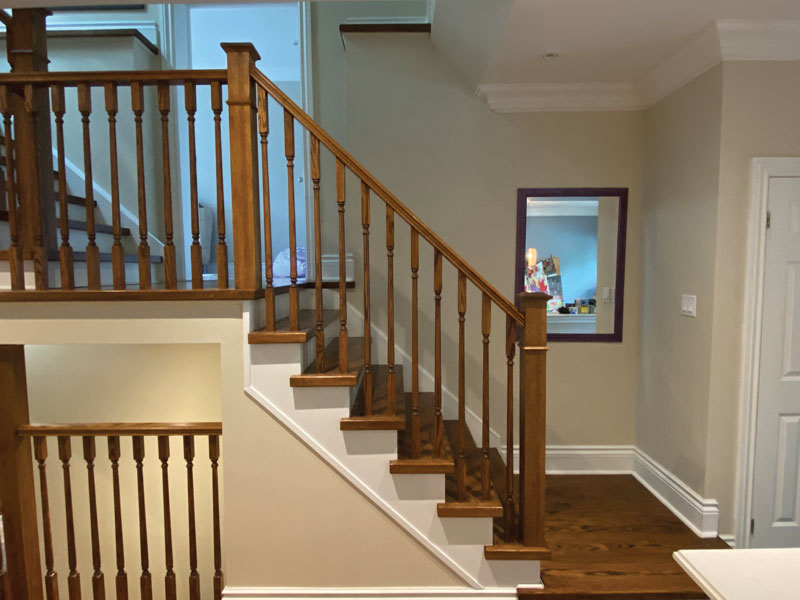 And, lastly, at a home in the Hunt Club, we identified two easy cosmetic fixes that helped elevate a home that was built 10+ years ago and resulted in multiple offers and a record-breaking sale price. By replacing the spindles on the staircase with a more modern profile and painting them white, it was a quick and easy way to inject some style as soon as you walked in the front door. We also had the stone on the fireplace surround painted out – an upgrade that the homeowners weren't sure about but that every buyer who viewed the house made positive comments about.
While Grace & Co.'s design services are not for every home, or every seller, it is a valuable service that is a unique offering for anyone interested in squeezing every dollar from the sale of their home. And, as illustrated here, some of these improvements are quick and easy, and significantly improve how buyers feel about the home and what they are willing to spend!
If you are looking to sell your house in the next year, and are interested in our team's design services, please contact us to start the conversation: (416) 699-9295.