Just like dressing up for a first date or job interview, the first impression your home makes to potential buyers can make or break the sale.
In this world of instant gratification, buyers want to walk into a home and feel like they can return with their suitcases, simply unpack and enjoy their new space from day one.
At Grace & Co., we understand that, so we assist our sellers by providing their potential buyers with that experience. We sell their home or condo for more money, more quickly – just what most sellers want!
Our team puts together a tailored staging plan for every one of our clients' homes. Sometimes the only requirement is a thorough declutter; other times, we replace some of our client's art and furniture with our inventory; and sometimes our clients give us their property vacant and we stage it from top to bottom.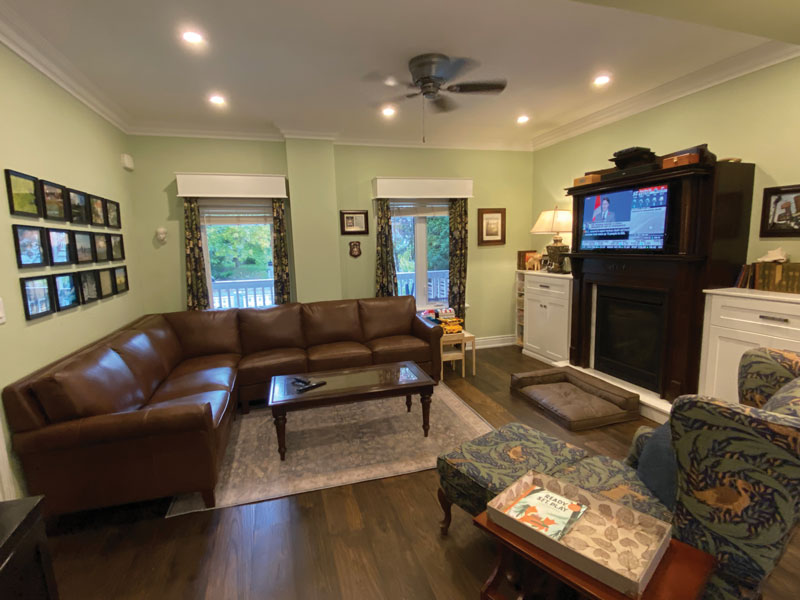 When staging our clients' homes and condos, we focus on achieving three main results.
Firstly, our team wants to ensure that every room in your home is utilized to its full potential. Often, the sellers might have used a spare bedroom as a den or home office, but to maximize saleability, we always prefer to transform that space back to a bedroom.
Interestingly though, that's not always the case these days – as we found during COVID, for example. We noticed how people's interaction with their homes was forced to change, so we began looking for ways to showcase an area in the home for other purposes: to work out, for example, or as a convenient space to work from home.
Secondly, we focus on the scale of the space and the furniture in it. Often, people live with too much or too little in their space. Oversized sectionals that kill the flow of a room are comfy for cuddling up and watching your favourite Netflix series, but they can make a room feel too small to potential buyers. On the flip side, if your room can accommodate larger furniture than what you have, it makes the space feel strange and uninviting.
Thirdly, we want to ensure that a buyer falls in love within the first seven seconds of opening your door. Real estate purchases are often led by the heart, not the head; so we want the furnishings to complement or elevate your space. When looking for top dollar for your home, you need to provide an experience similar to a new home sales centre – a clean, well-lit space, with furnishings, art and accessories that could be from your buyer's favourite shop, and even some subtle music playing in the background. It's not enough for a buyer to like your home; they have to fall in love with it.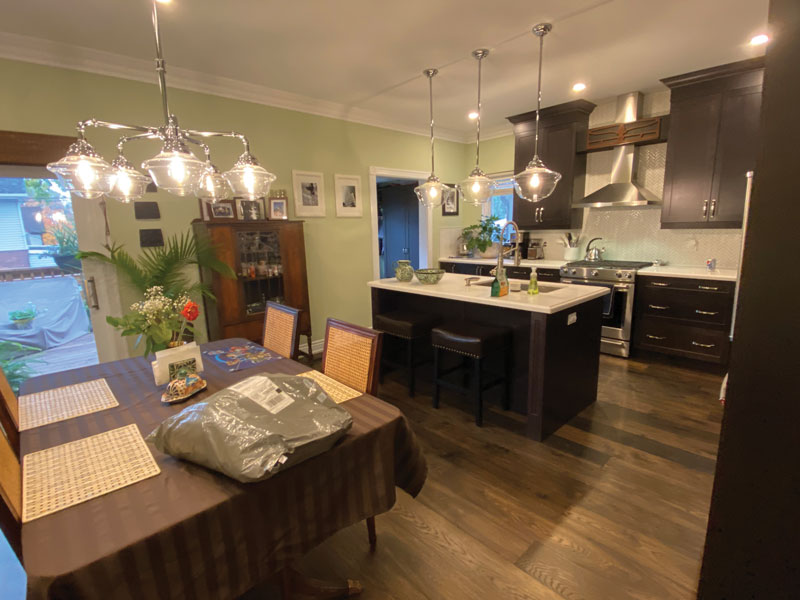 Years ago, we helped some clients purchase this charming Beach home on a wider-than-usual lot. It offered them everything they wanted – including the opportunity to renovate it and add their personal stamp on the property. After going through a substantial renovation that respected the home's traditional style while injecting all the modern amenities a young family expects, a desire to move to Clarkson that had been simmering in the background became a reality and they asked us to sell their cherished home.
With the home fully renovated, there was little to do from a strategic improvement standpoint. They had left their primary ensuite bathroom unfinished, so the Grace & Co. design team managed the completion of this key element of the home. After that, all it took to transform the home was a coat of paint and a full staging package.
In the living room, a large dark leather sectional, patterned chair and window coverings were all replaced with light and airy pieces that highlighted the size of the room and elevated the space. In the dining room, a hutch was removed and the square dining table was replaced with a rectangular glass table – allowing for a better flow and feeling of space.
In the primary bedroom, a bed with shorter headboard and no footboard again opened the space in the room, while neutral linens brightened the room. The new coat of paint made a noticeable improvement to this space, as the dark ceiling really shrunk the size of the room. And in the second bedroom, the double bed was replaced by a queen with two end tables and lamps.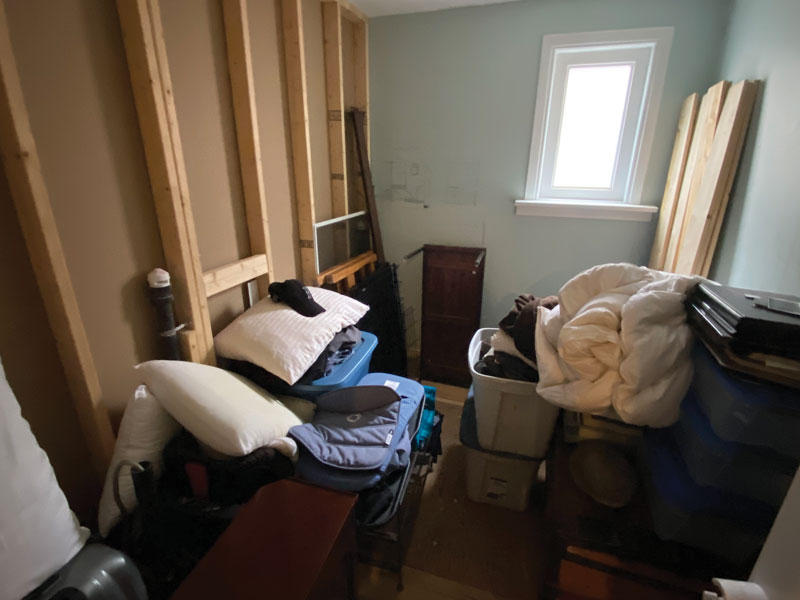 Finally, the basement rec room furniture was lightened, and a larger area rug replaced the existing one, which was undersized and had a pattern that distracted your eye from the rest of the room.
The result? More than one buyer competing to call the house home, and a record high price for the area!
At Grace & Co., we realize that home décor is akin to fashion. Each season brings new styles and trends. And furniture, like clothing, can dip in and out of style every few years. Homeowners cannot be expected to keep up with popular colours and the latest design innovations. But, with the help of our staging team, you can update the style in your home with ease and at no cost. We provide the furniture, art and accessories found on the pages of your favourite interior design magazines, making each one of our clients' homes magazine-worthy!
If you would like to get a taste for our staging in person, feel free to drop into our new office, as we will be showcasing many of our staging pieces for you to see. We are located at 2020 Queen St. E. (at the corner of Wheeler, directly across from Kew Gardens).
Sometimes our clients don't need, or want, staging, and that's totally fine with us. Staging isn't a requirement for us to sell your home. But if you would like to explore how our team can transform your home to help you achieve top dollar in as short a time as possible, give us a call.
To view more of our before/after galleries, visit gracehomes.com/staging.
Contact us at (416) 699-9295 or [email protected].