Unlocking The Value Of Your Home
Do you have a favourite home renovation show? Do you have Realtor.ca bookmarked? Do you find yourself browsing home design ideas on Instagram? If so, you are not alone. So do potential buyers of your home!
Especially in the new, more balanced market we find ourselves in; buyers will always choose and pay more for a home they perceive as turn-key. You can see it when you browse MLS. There are homes that are sitting on the market for months, and there are homes that are listed and sold in a week or two. Which scenario would you prefer?
The team at Grace & Co. has been selling homes in the area for 34 years, so we have a unique understanding of buyer expectations across all price points. Knowing exactly what features and finishes buyers are willing to pay a premium for is an invaluable service we bring to each of our clients and their homes.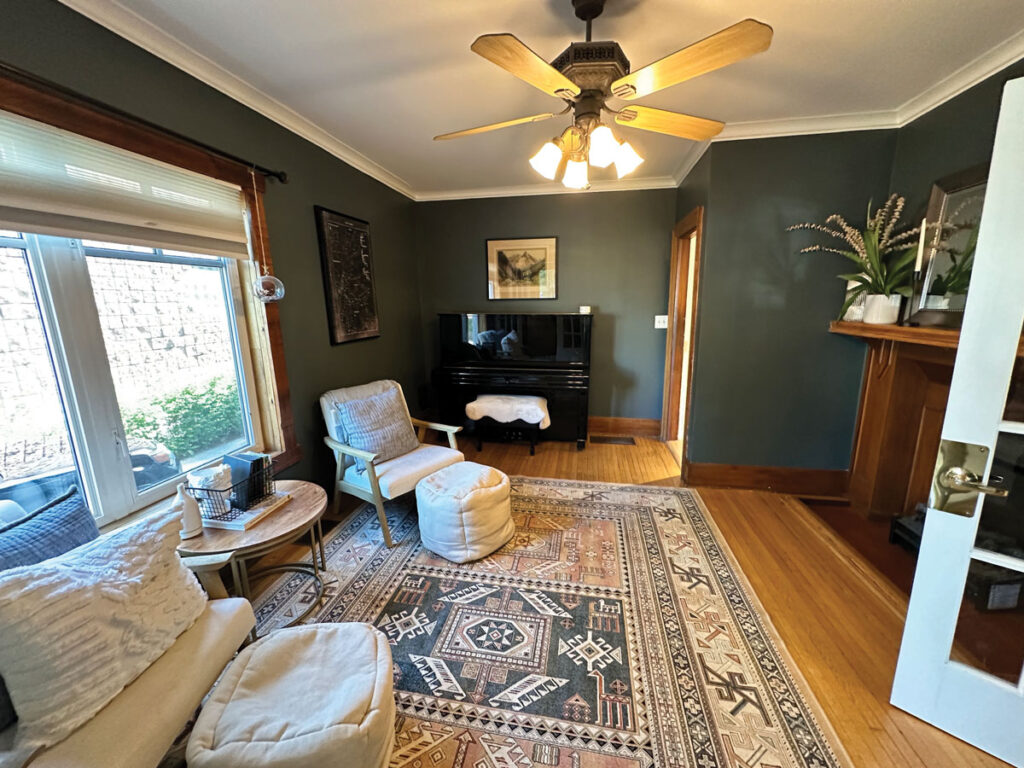 If the homeowner is interested, the Grace & Co. Design Team will identify what strategic improvements can be made to their home that will help it sell for more money, faster. Clients are presented with a personalized report, custom-fitted to their home and focusing on items that will at least double a client's return – although the real goal is a 3-4 times tax-free return on investment.
Wait… tax-free return? That's right! When you sell your primary residence in Canada, the gains you realize are completely tax-free. This is likely the largest tax loophole most Canadians will ever benefit from. So then, when the time comes to sell your home, you should be looking to maximize your returns!
Upon receiving the go-ahead from our clients, Sheila Shabsove, Design Manager at Grace & Co., obtains quotes for all the improvements. Then, the budget is presented to the clients for their approval. If they agree, Sheila and the team manage every aspect through to completion. It's a truly turn-key experience.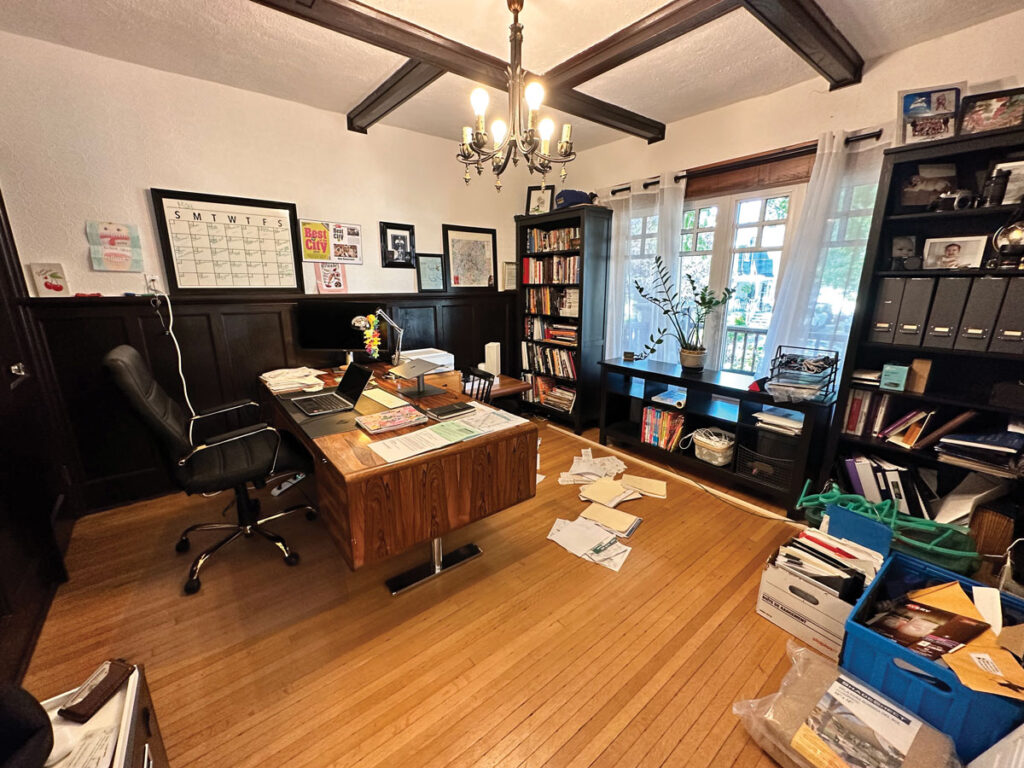 Often, these strategic improvements can be as simple as a fresh coat of paint, replacing brass door knobs from the '90s, or adding a tile backsplash in a kitchen. But some homeowners want to see larger returns, so they tackle larger high-value items such as updates to their kitchens and bathrooms that can exceed $100,000 but bring high-value returns.
In this article, we focus on a few properties where our team focused on only one or two items that really transformed the look of the space while keeping costs low.
At one home that our clients had owned for years, their second floor was carpeted. While comfy on your toes, it's not the preferred choice of flooring for potential buyers of a home like this. Not to mention that the primary ensuite broadloom was a deep burgundy! With an eye on matching the existing hardwood in the hallway, our design team sourced good-looking hardwood that didn't break the bank and managed the installation via our hardwood installers. We layered in new lighting and a staging package, and the look of the bedrooms was transformed and matched the recently renovated bathrooms. This home sold in only two days for 99% of its asking price!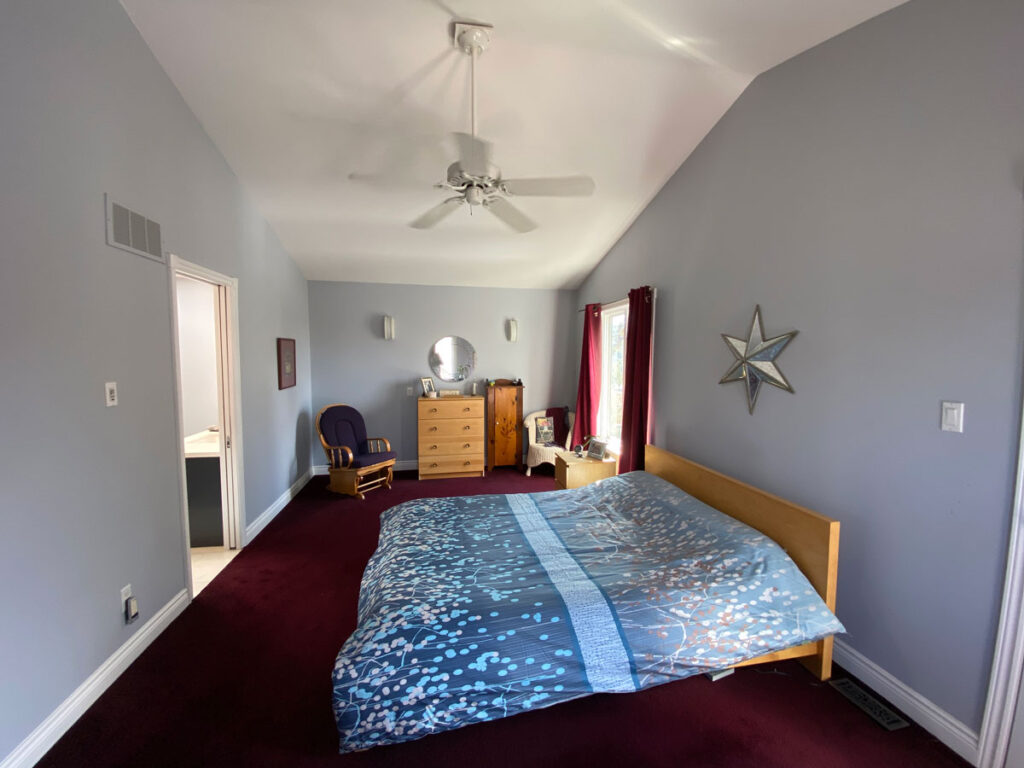 At another home we recently sold, the back half of the main floor was much more modern in its finishes – helped by a brand-new kitchen – while the front area of the home retained the old-world charm. While not wanting to strip the home of the character the den and living room provided, our team focused on one simple adjustment to the living room: a new light fixture. Because this was the first room you walked into upon entering the home, that one simple strategic improvement completely changed the feeling buyers had as they walked in the front door.
Turn to the right and there was a den which was likely the original bungalow's dining room. It was panelled in dark wainscoting, and the ceiling was trimmed with equally dark beams. A fresh coat of paint over the dark wood immediately brightened the room and brought it to a colour palette straight out of your favourite design magazine. Pair that with a modern light fixture, and the results speak for themselves! We also employed a trick that our Design Team likes to use when we find a honey-coloured staircase from the '90s or early 2000s. Painting the strings and risers with a fresh coat of white paint instantly updates the look with minimal effort and expense. This home sold in less than a week for over the list price with three competing buyers, and we didn't underprice it for a bidding war!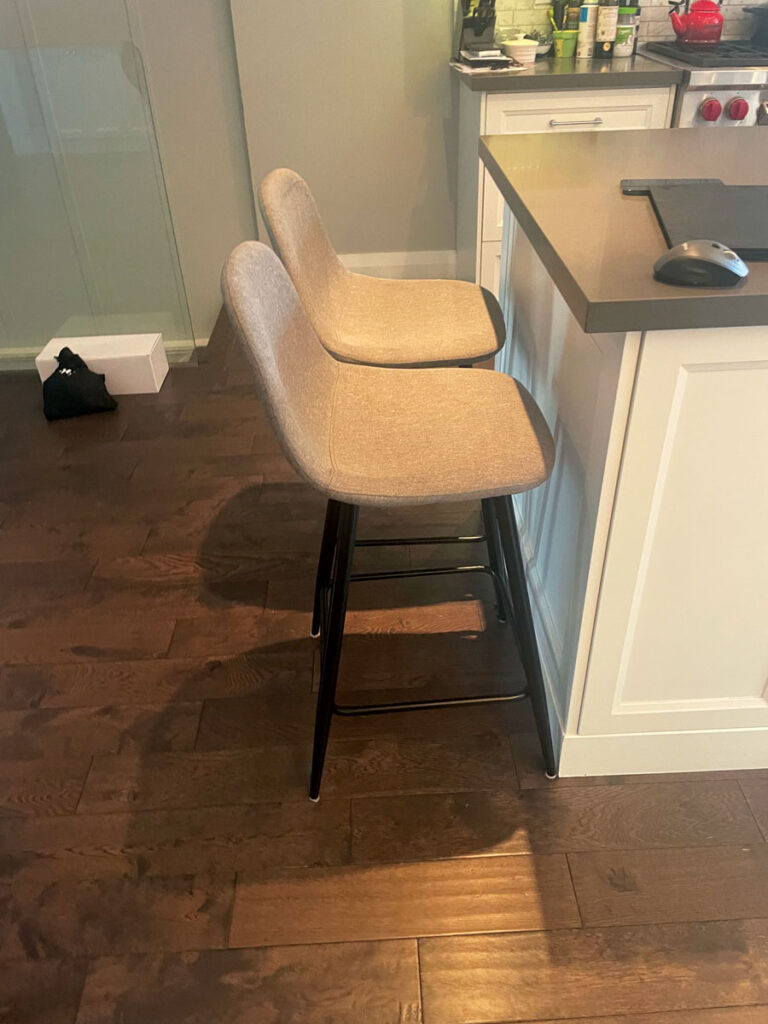 Lastly, when we met with owners of a home in the Beach, they had undergone a massive renovation of their home – including a full main-floor gut renovation. The one shortcoming we identified was a slightly undersized island with no overhang for the stools. With very little cost and hassle, we had our countertop fabricator source and install a larger piece of quartz that made the island appear larger and increased its functionality. This home sold in a week and for 99% of its asking price!
While Grace & Co.'s design services are not for every home or every seller, it is a valuable service that is a unique offering for anyone interested in squeezing every dollar from the sale of their home. And, as illustrated here, some of these improvements are quick and easy and significantly improve how buyers feel about the home and what they are willing to spend!
---
If you are looking to sell your house in the next year and are interested in our team's design services, please contact us to start the conversation.