Liberated Libations
By Adrienne Roman
With the Canadian Centre on Substance Abuse and Addiction's recent recommendation to reduce alcohol consumption to two glasses a week, many Canadians are rethinking their drinking.
People moderate or eliminate their alcohol for an array of reasons, and "sober acceptance" is replacing the peer pressure of the past in favour of an inclusive, non-judgmental space, where you are free to enjoy innovative cocktail recipes that offer all the flavour but none of the alcohol.
Today's non-alcoholic options have bumped yesterday's sugary concoctions from the playing field, replacing them with elevated options made with natural ingredients and health-boosting botanicals. Not only is there a definite shift towards sober options, many are consciously choosing a lifestyle that highlights being more present.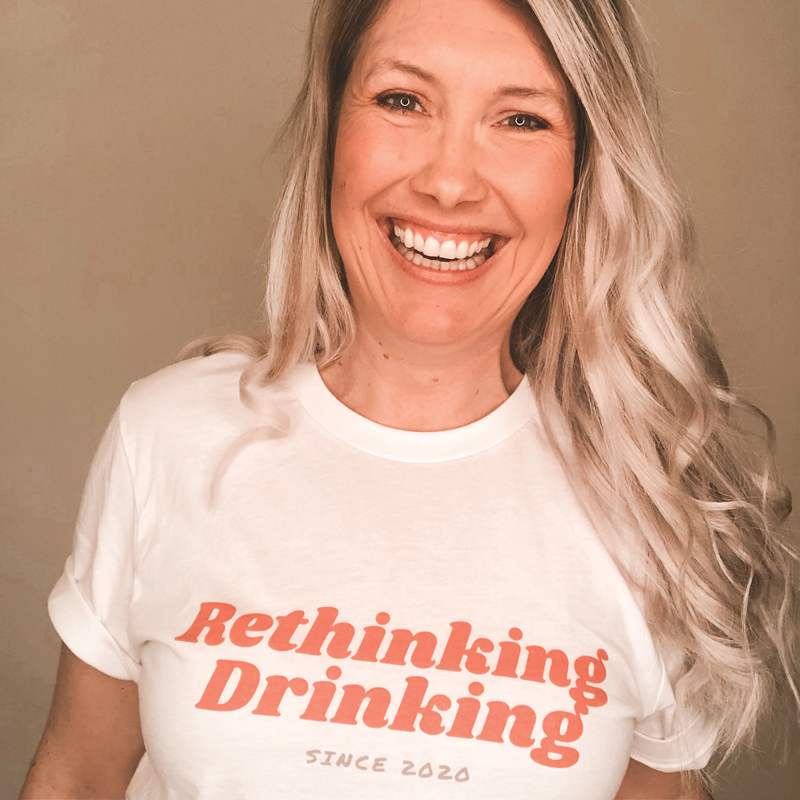 "It's about re-assessing social expectations and uplifting our standard of living," says Sarah Kate, Canada's leading expert on "untoxicating," known for her adventurous non-alcoholic mixology. "There's an interesting point of connection and conversation happening today, with options that were never a consideration before. People have skyrocketed into this new phase of socialization."
"Understanding and changing our relationships with alcohol gives us a chance to improve our lives," she continues. "Rethinking drinking means different things for different people."
Kate's publication, Some Good Clean Fun, is inspiring a movement towards greater well-being through information and choice. It offers a supportive community space for people to share stories, experiment with enticing recipes, and peruse an array of quality non-alcoholic products.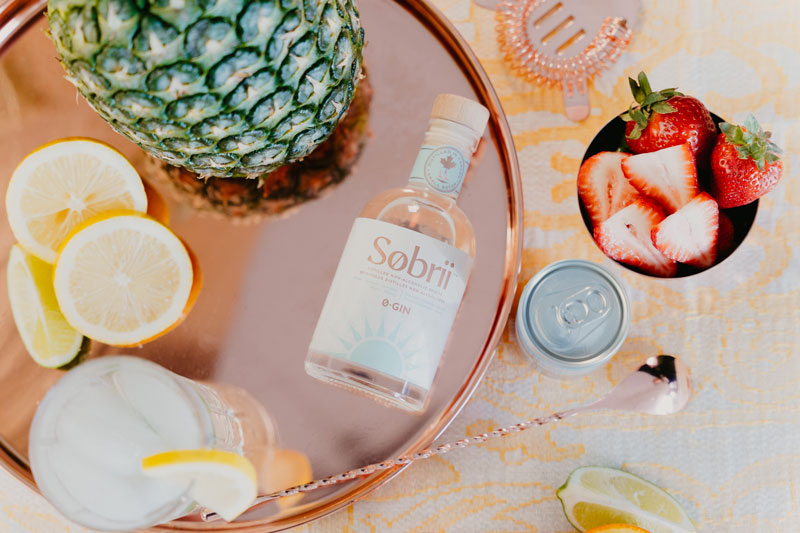 Tobias Fiebrandt, Canadian export manager for German winemaker Weingut Leitz, sees the transition from Leitz's conventional wines to non-alcoholic alternatives as a natural extension. "Sarah Kate is committed to sharing knowledge in a digestible format, helping consumers to find good options and form educated choices," says Fiebrandt. "The market is still young, but options are endless and producers of quality products are looking to make connections and provide superior experiences."
Fiebrandt explains that Leitz's non-alcoholic Eins Zwei Zero line now includes Chardonnay, Blanc de Blancs, Pinot Noir, and both flat and sparkling Rosé. "With hundreds of superior options available for non-alcoholic beers, wines, zero-proof distilled spirits, and ready-to-drink mocktails, there's no longer a need to settle for acceptable."
---
Leaders of the Pack

Weingut Leitz:
Leitz uses the same German grapes for both its conventional and non-alcoholic wines, which are gently de-alcoholized by way of a low-temperature vacuum distillation process. The low-temperature process allows for alcohol removal without the loss of the wine's varietal characteristics.
Favourite Pick: Eins Zwei Zero Riesling
Taste: Zesty, light, balanced with subtle notes of citrus, rhubarb and red apples. Finishes dry.
Where to Find It: Vineland Estates Winery, www.vineland.com, www.leitz-wein.de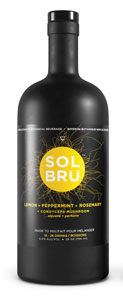 Solbrü
Working with gentian (found in bitters, which support the pancreas and liver by increasing digestive enzymes), apple cider vinegar, and the healing properties of mushrooms such as turkey tail, reishi, and lion's mane, Solbrü has established itself as a leader in the movement towards better health, elevating mind, body and spirit with its unique energetic organic blends.
Favourite Pick: Solbrü Elevate + Perform
Taste: Delivers a crisp, light and refreshing flavour; invigorates with bright, floral notes of zesty lemon, fresh peppermint and rosemary. Gluten-free, with no artificial sweeteners.
Where to Find It: www.solbrü.com
Use code "GRACE10" for 10% off online purchases!

Seedlip
Allergy-friendly, calorie and sugar-free, Seedlip's three spirits are award-winning alternatives which include the aromatic Seedlip Spice 94, the fresh and herbal Seedlip Garden 108, and the citrus Seedlip Grove 42.
Favourite pick: Seedlip Grove 42
Taste: A sophisticated, bright citrus blend of Mediterranean Orange, Lemon Peel, Lemongrass and Ginger with a dry finish.
Where to Find It: www.seedlipdrinks.com, www.crateandbarrel.ca, www.well.ca

Silver Swallow
Crafted with the maker's namesake rare white Silver Swallow tea, hand-picked only once per spring, in Yunnan, China, Silver Swallow kombucha is vegan, gluten-free, has all-natural ingredients, and is sulphite- and preservative-free.
Favourite pick: Luxury Kombucha Blanc (known as the Champagne of kombucha)
Taste: Refreshing, herbaceous, with notes of wild flower, honey, and tropical fruit.
Where to Find It: Whole Foods, Summerhill Market, Natural Food Pantry, www.silverswallow.co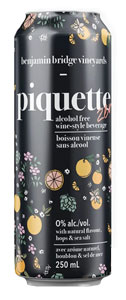 Benjamin Bridge
From the Gaspereau Valley in Nova Scotia, Benjamin Bridge unique beverages are crafted using the power of the grape skins to provide structure and aromatics; refreshing and zesty suggestions of bergamot, key lime, yuzu, blood orange peel and lemon preserve.
Favourite Pick: Piquette Zero
Taste: Aromatic qualities and textural layers with zesty suggestions of bergamot, key lime, yuzu, blood orange peel and lemon preserve. No sugar, vegan, gluten-free.
Where to Find It: www.benjaminbridge.com

OddBird
Using grapes sourced from vineyards in France and Italy, wines are matured for 12 months before being liberated from alcohol while preserving not only the flavours, but also high levels of resveratrol, a potent antioxidant that confers anti-viral and anti-inflammatory benefits for the heart.
Favourite pick: Spumante (from the Veneto region of Italy)
Taste: Fresh, with notes of white pear, apple and grapefruit.
Where to Find It: www.oddbird.com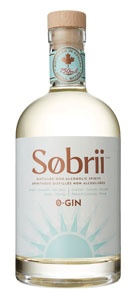 Sobrii
Handcrafted in small batches in Stratford with pure botanical ingredients, including juniper berries and Ontario ginseng, Sobrii O-Gin is Canada's first distilled non-alcoholic gin.
Favourite Pick: Sobrii O-Gin (Award-winning)
Taste: Finishes clean with lasting acidity and signature dryness similar to a London Dry style of gin.
Where to Find It: Flourish and Bask Oakville, www.sobrii.ca
---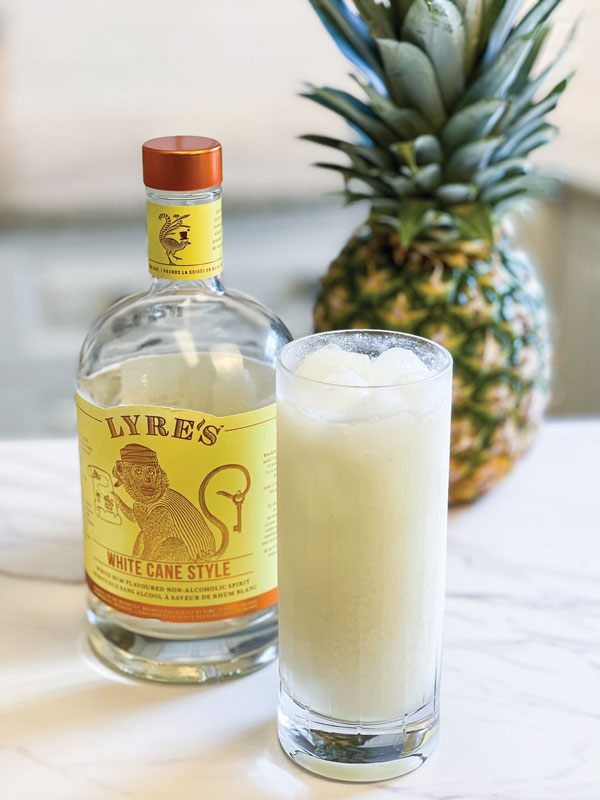 No Blend Non-Alcoholic Pina Colada
Ingredients:
• 4 oz non-alcoholic white rum (Lyre's Spirits Co. White Cane Style)
• 1.5 tbsp coconut cream (from a can)
• Juice of 1 small lime
• 1/2 cup pineapple juice
Preparation:
1. Add all ingredients to a cocktail shaker, add ice and shake vigorously for 15-20 seconds.
2. Add crushed ice to a Collins or highball glass and strain shaker into the glass.
3. Garnish with a pineapple wedge and enjoy!
---
Additional Resources:
> somegoodcleanfun.com
> clearsips.ca
> cocktailbombshop.ca
> upsidedrinks.ca
> naturamarket.ca
> knyota.com
> dryvariety.com
> sansorium.com
> noughtyaf.com
> ednascocktails.com
> itsundone.com
> thesobrmarket.com