Whether it's a family home full of memories, or a new home with bare walls, well-designed staging helps buyers instantly see themselves living there.
Staging sells! Just like dressing up for a first date or job interview, the first impression your home makes to potential buyers can make or break the sale.
In this world of instant gratification, buyers want to walk into a home or condo and feel like they can return with their suitcases, unpack and enjoy their new space from day one.
At Grace & Co., we understand that, so when we assist our sellers by providing their potential buyers with that experience, we sell their home or condo for more money, quickly – just what most sellers want.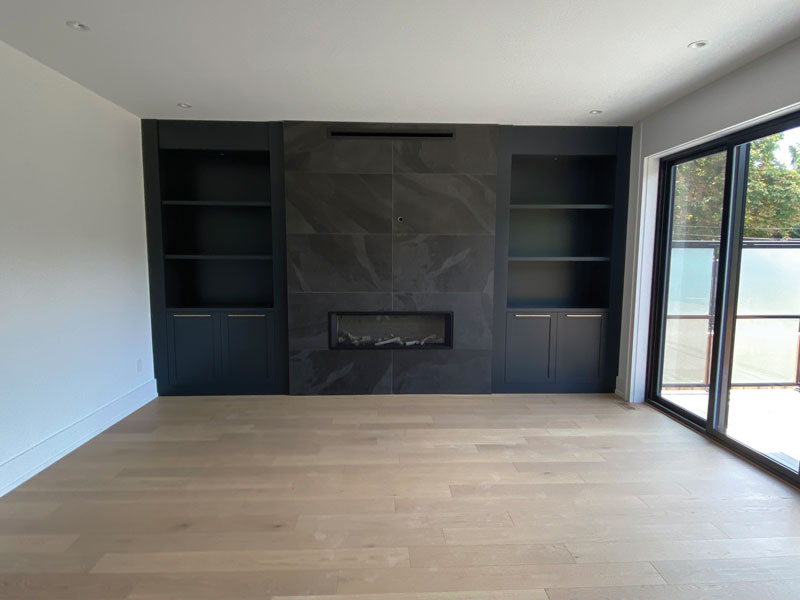 Our team puts together a tailored staging plan for every one of our clients' homes. Sometimes, the only requirement is a thorough declutter; other times, we are replacing some of the client's art and furniture with our inventory; and sometimes, as with the custom home in this article, our clients are giving us their property vacant and we are staging it from top to bottom.
Whenever we embark on a staging project, we focus on three main objectives.
Firstly, our team wants to ensure every room in your home is utilized to its full potential. Often, a bedroom is used as a den or home office, but to maximize saleability, we always prefer to transform that space back to a bedroom. During COVID, for example, we looked at how people's interactions with their homes were forced to change, so we began looking for ways to showcase an area for workouts, or as a convenient work-from-home space.
Secondly, we focus on the scale of the space, and the furniture in it. Often, people live with too much or too little in their space. Oversized sectionals that kill the flow of a room are comfy for cuddling up and watching your favourite series, but they can make a room feel too small to potential buyers. On the flip side, if your room can accommodate larger furniture than what you have placed in it, it can make the space feel strange and uninviting.
Thirdly, we want to ensure that a buyer falls in love within the first seven seconds of opening the door! Real estate purchases are often led by the heart, not the head, so we want the furnishings to complement or elevate your space. When looking for top dollar for your home, you need to provide an experience similar to a new home sales centre: a clean, well-lit space with furnishings, art and accessories that could be from your buyer's favourite shop, and even some subtle music playing in the background. It's not enough for a buyer to like your home – they have to fall in love with it.
This summer, our clients asked us to sell their custom home. Our design team had already worked with them throughout the build to ensure a great floor plan and stunning finishes. But, like any new home, it was completely vacant. And if you have ever toured a vacant home, you'll know that a lack of furnishings not only makes a home feel less inviting, but it makes every room feel smaller. It's counterintuitive, but it's true!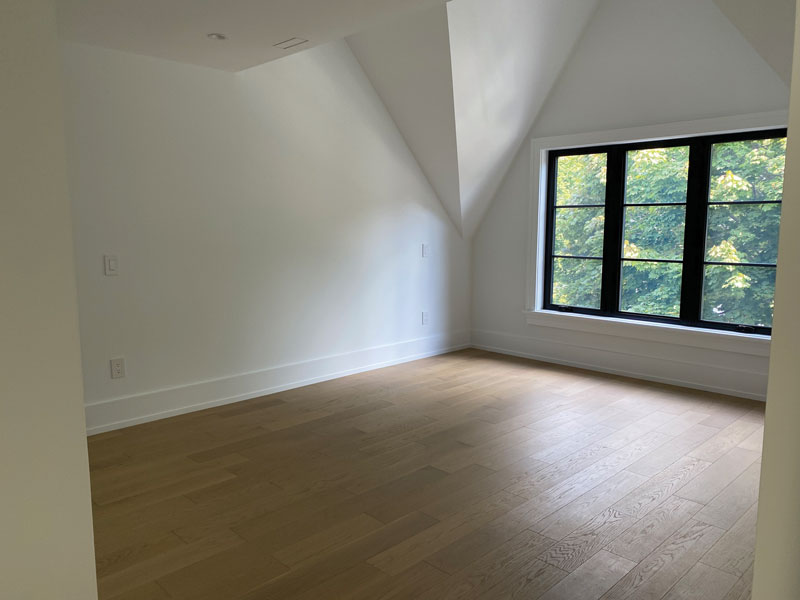 So using the principles above, we set out to ensure the flow was maximized, furniture was proportioned to the rooms and the style of the furniture, and that art and accessories were chosen to perfectly complement the beautiful home itself.
The living room was anchored by a neutral area rug, with enough texture and pattern to draw interest without distracting a buyer's eye when browsing the photos on MLS. Neutral furniture, art and accessories evoke a calming feeling and allow the home to speak for itself. Our staging pieces are the supporting actors, but your home remains the star of the show!  
In the dining room, our team presented an eight-seat dining table to show the scale of the space and that entertaining with extended family could be done with ease, while a console topped with a lamp, accessories and art dressed up the room.
The family room featured a statement wall, painted in Benjamin Moore Iron Ore, with dark, large-format tiles around the fireplace; the goal was to lighten the space and provide a conversational layout that was focused on the fireplace, where prospective homeowners would likely mount their flat-screen television.
A unique feature that was appreciated by all who toured this home was the additional storage (or playroom) above the garage. Sourcing from a local kids' furnishings store, we dressed the space as the ultimate hideout for little ones, and many commented that they could even see their teens dropping bean bag chairs and gaming in the space!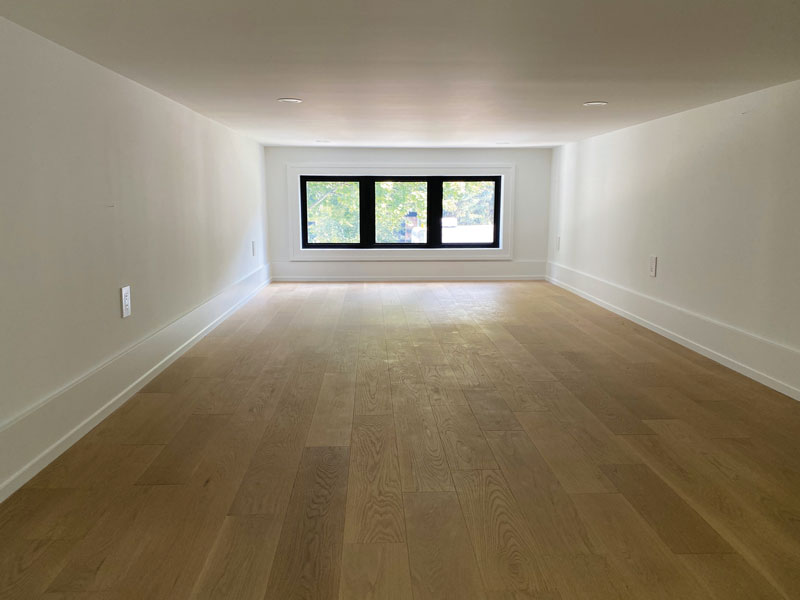 Upstairs, the large primary bedroom easily accommodated a king-size bed, with large nightstands and a reading nook, while the three additional bedrooms were designed with elements of refined, youthful living.
The lower level of this home was stunning! In the lounge by the fire, we brought in an oversized sectional with deep seating, which showed just how cozy the space was to curl up and enjoy a movie night. Nearby, the wet bar served as the perfect anchor for a games table – an area that, if left empty, might have seemed like wasted space.
The result? A quick sale with a record-high price for the area.
At Grace & Co., we realize that home décor is akin to fashion. Each season brings new styles and trends. And furniture, like clothing, can dip in and out of style every few years. Homeowners cannot be expected to keep up with popular colours and the latest design innovations. But with the help of our staging team, you can update the style in your homes with ease – and at no cost. We provide the furniture, art and accessories found on the pages of your favourite interior design magazines, making each one of our clients' homes magazine-worthy.
If you would like to get a taste for our staging in person, feel free to drop into our new office, as we will be showcasing many of our staging pieces for you to see. We are at 2020 Queen St. E., at the corner of Wheeler, directly across from Kew Gardens.
Sometimes our clients don't need, or want, staging – and that's totally fine with us. Staging isn't a requirement for us to sell your home. But if you would like to explore how our team can transform your home to help you achieve top dollar in as short a time period as possible, give us a call at (416) 699-9295 or email [email protected].
To view more of our before/after galleries, visit www.gracehomes.com/staging.