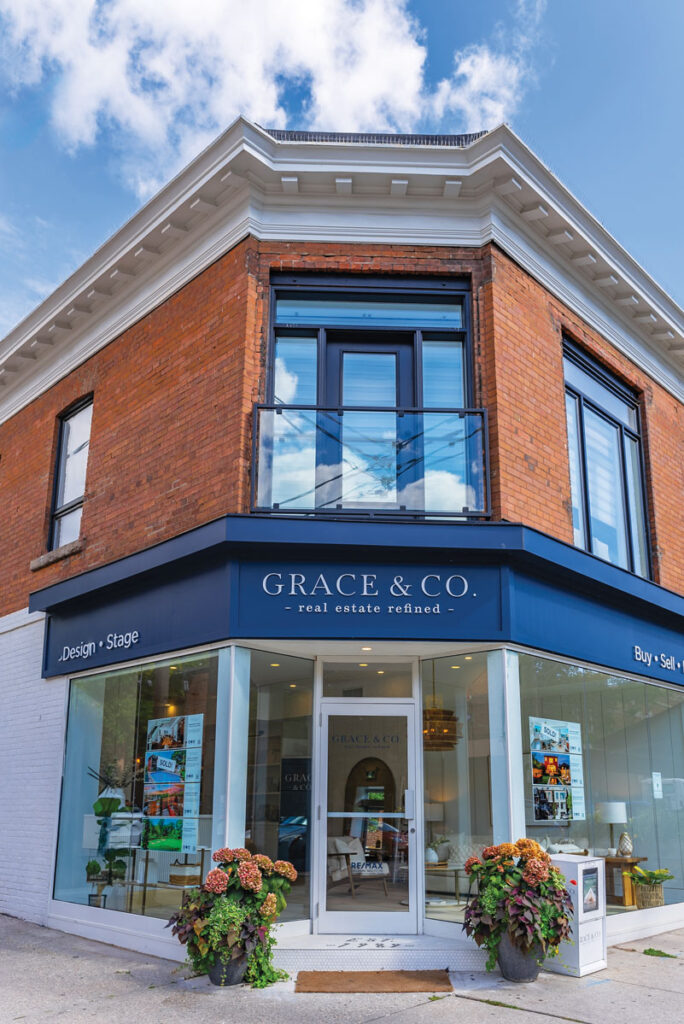 Home Sweet New Home
With shipshape new quarters on the corner of Queen and Wheeler, Grace & Co. sets sail for a new space to call home.
There's been a change in the wind for Grace & Co. – in the form of a new home.
From the time of its founding in 1989, Grace & Co.'s home office was tucked inside the larger Beach headquarters of first, Royal LePage and later, RE/MAX, with whom the team worked. But according to Geoffrey Grace, who heads the second generation of Grace family representatives and their colleagues, the time had come to find a space that truly reflected the team's culture and values.
"Even though we had great offices inside the brokerage, our team is growing, and the physical space we had wasn't functioning well," says Geoffrey. "We felt like we were hiding who we are and the unique services we offer home buyers, sellers and investors."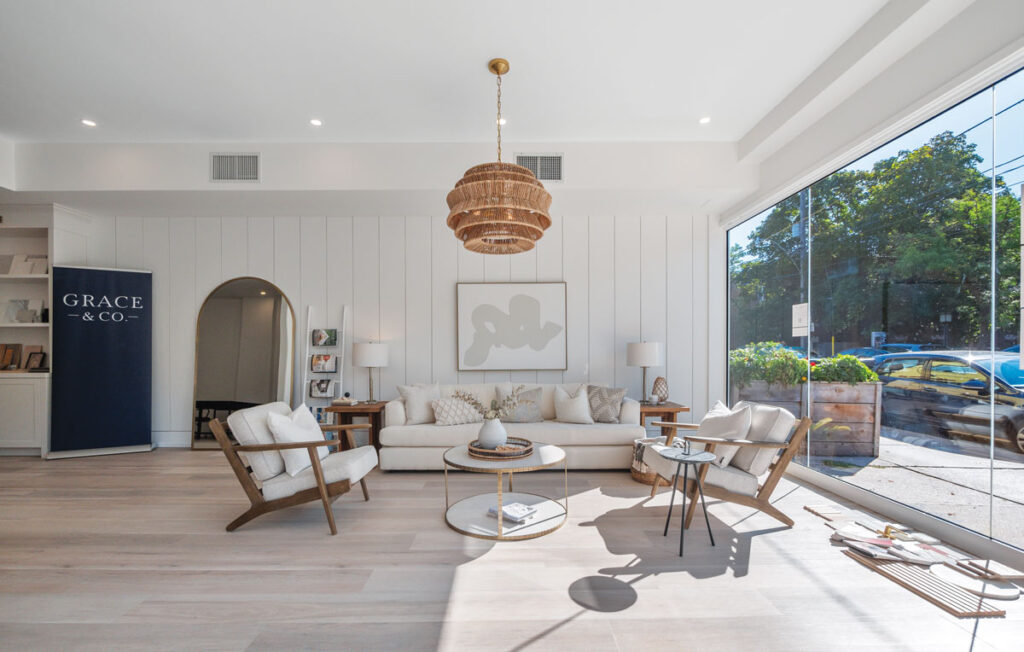 Ironically, as specialists in residential real estate in the Beach and many of the most desirable neighbourhoods in Toronto, "home" figures prominently in the bright new location they chose. For one thing, it's right on the corner of Queen Street East and Wheeler Avenue –the very same street that the Grace family has called home for 37 years, and where Geoffrey grew up. "I remember picking up dry cleaning for my dad in this very location," he recalls.
With fresh white paint and navy signage that elegantly showcase the company brand and its services, the office has a coastal feel, entirely fitting for a real estate team that focuses on the Beach. Step over the threshold (where "Est. 1989" is spelled out in penny tile, a nostalgic touch), and the first thing you see is not a reception desk or walls of closed offices, but an inviting seating nook in the sunshine – made for sitting down for a chat with your Grace & Co. agent.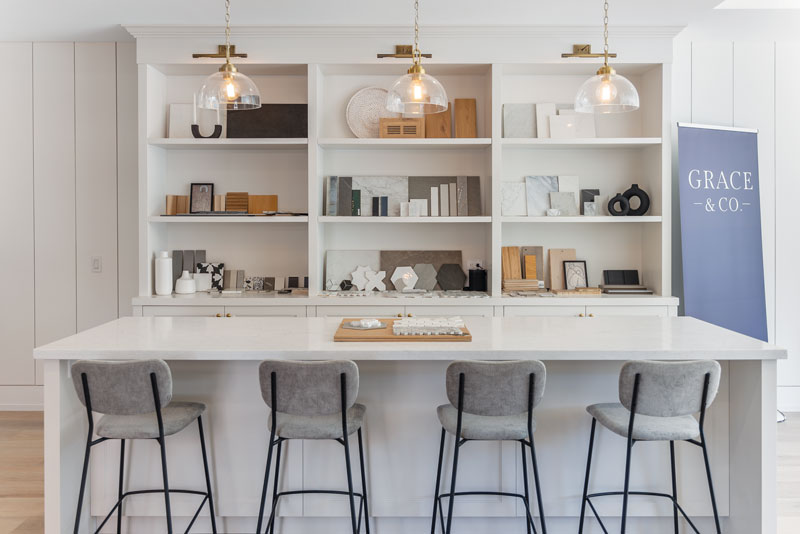 In the centre of the space is the Design Centre, where clients can select from samples of tile, flooring, and other improvements that can often make a huge difference in the selling price of a home. Known as "Designed to Sell," the service has been so successful that clients have even started asking the in-house design team for advice and help redecorating their new homes, even though they have no intention of selling!
Location is everything in real estate, of course, and this one is as close to ideal as it gets: in the heart of the Beach, across from Kew Gardens and the library.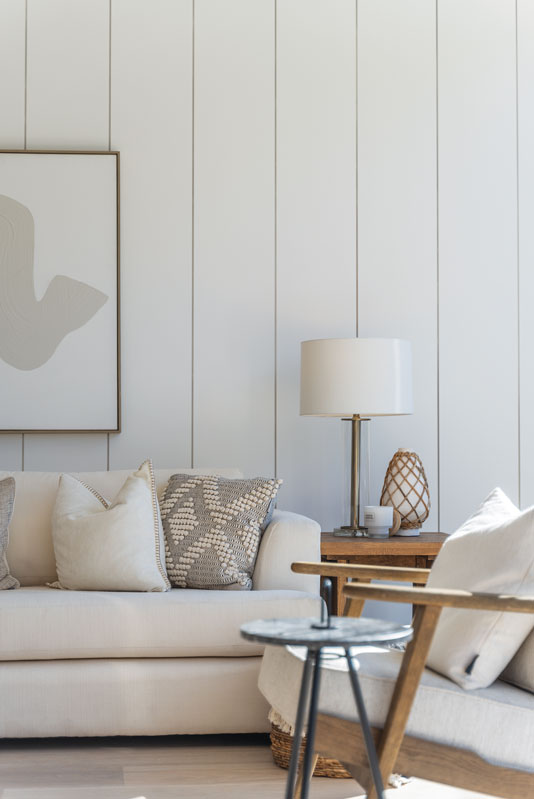 Huge southwest windows fill the interior with light; in winter when the trees are bare, you can see clear down to the sun sparkling on the lake. Those same windows are perfect for displaying current properties for sale, where hundreds of people a day strolling along Queen Street can stop and look for their new home.
"We have always considered ourselves leaders in our industry, who put quality and attention to detail above everything," says Geoffrey. "Our new storefront not only creates a wonderful working environment for the team, but it allows our discerning clients to trust that we speak their language, and that they and their homes will be properly represented. Finally, we have a space that truly reflects that."