By Mike Spry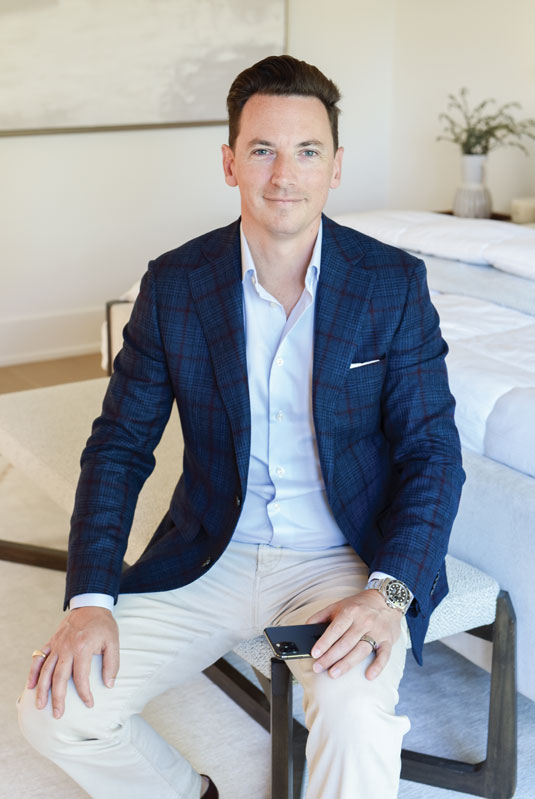 Geoffrey Grace lives and breathes community. As a Sales Representative at one of Toronto's preeminent real estate agencies, he has the luxury of helping build the neighbourhood he grew up in.
"The Beach isn't unlike many great neighbourhoods in the city," says Grace. "We often find that clients moving to Toronto will consider the Beach alongside High Park, Leaside, or Bedford Park – older communities with streets lined by mature trees, often centred around green spaces such as Kew Gardens, High Park, or Sunnybrook Park. What makes the Beach unique is its relationship with Lake Ontario. No matter where you are in the world, people are drawn to open water and the undeniably calming effect that living near it provides."
This is not the world of real estate that Grace began in; Toronto, the Beach, and the world have been changed by the technological revolution and the industry along with it. Today, there are three distinct areas that Grace has seen most changed by technology: improving the ability for agencies to market their clients' properties, making the process of buying and selling more accessible, and allowing clients more access to information, and increasingly relying on remote operations.
"To be honest, I miss sitting in people's homes and seeing their eyes light up when I tell them their house is sold, or that they just bought their dream home, and hope that as the work-from-home movement finds its balance, we can return to a bit more of the in-person offer presentations. But, the takeaway is that technology has allowed us to offer our clients options and work the way they prefer – which is ultimately what any service business should strive to do!"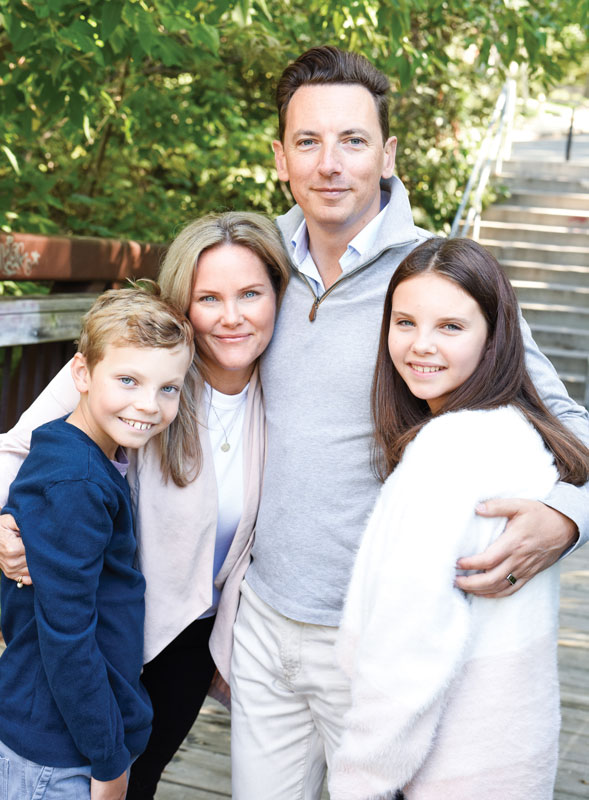 While Grace & Co. is a business, it provides both a necessity and the realization of a dream for many, and the agency takes pride in balancing that responsibility. It's a people business where Grace's team find themselves emotionally invested in the outcomes.
Grace doesn't just put families in homes in Toronto and the Beach neighbourhood. He grew up there and is a part of its vibrant and diverse community. "My parents bought their very first home on Wheeler Avenue, and they have never moved from it – despite both working in real estate for decades," he recalls. "I attended Williamson Road, Glen Ames, and Malvern and after a few years in London, attending the University of Western Ontario, I came right back to the Beach. I think those two examples speak volumes to the wonderful community we have and how lucky we are to enjoy our time here. Growing up in the Beach was an amazing experience – one that I share with conviction to anyone considering moving here."
Grace's understanding of community can only come from someone who has spent their life in it. He remembers businesses and street corners like one remembers friends. His recollections of what defines the community can't help but make one yearn for their own, or want to move to his! It's as if the neighbourhood is a part of his family, joining his wife Sarah and their two kids during the summer at Ed's Real Scoop for a waffle cone, or when winter arrives and they frequent the rink at Kew Gardens or play shinny at their community-made rink at Blantyre Park. The Graces' engagement with the neighbourhood is seemingly endless.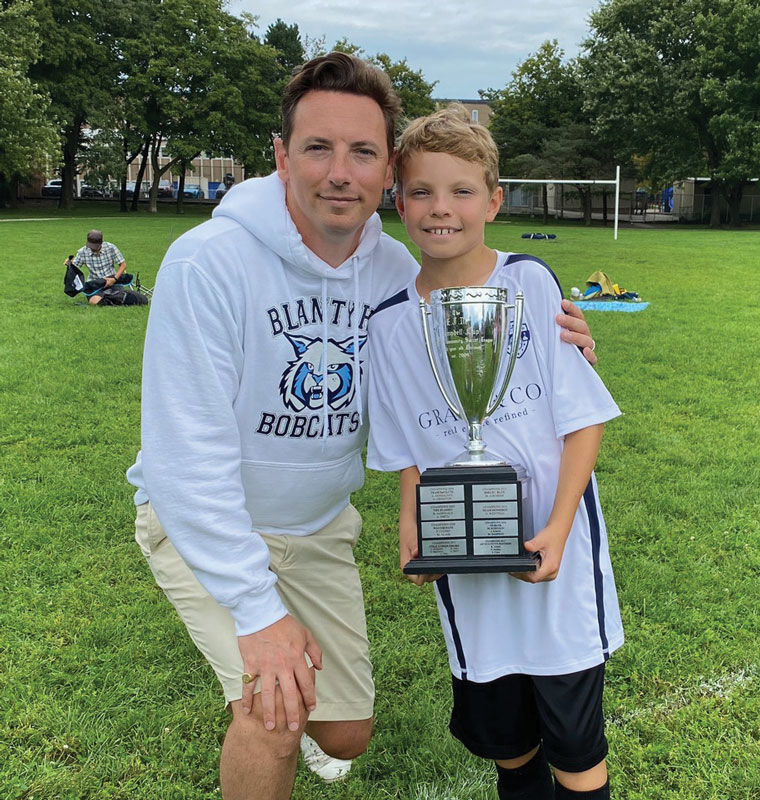 "Sarah has taken part in many of the community-organized runs: A Midsummer Run, Terry Fox, and Beaches Easter 5k," beams Grace. "In the summer, over March Break and PA Days, my kids enjoy many of the best day camps the Beach has to offer like Balmy Beach Canoe and Sport Camp, 4 Cats Art Studio, Bob Acton Hockey and Sport Camps, and Beach Cheer Athletics."
Some may mistake Grace for a city councillor. His affection for the region is palatable. "I am a member of the Balmy Beach Club, which is an amazing spot to get a drink and some food with great views of the Beach in the summertime. I love to play nine holes at The Toronto Hunt Club when time allows. This golf course is a gem hidden away in our part of the city. Every Christmas, we help provide Christmas dinner for 20 families through Community Centre 55 Share-a-Christmas program. We also participate in both of the local parades that happen here in the Beach. We decorate our old company truck and take part in the Easter Parade that supports the local Lions Club, and the Christmas Parade that supports Community Centre 55."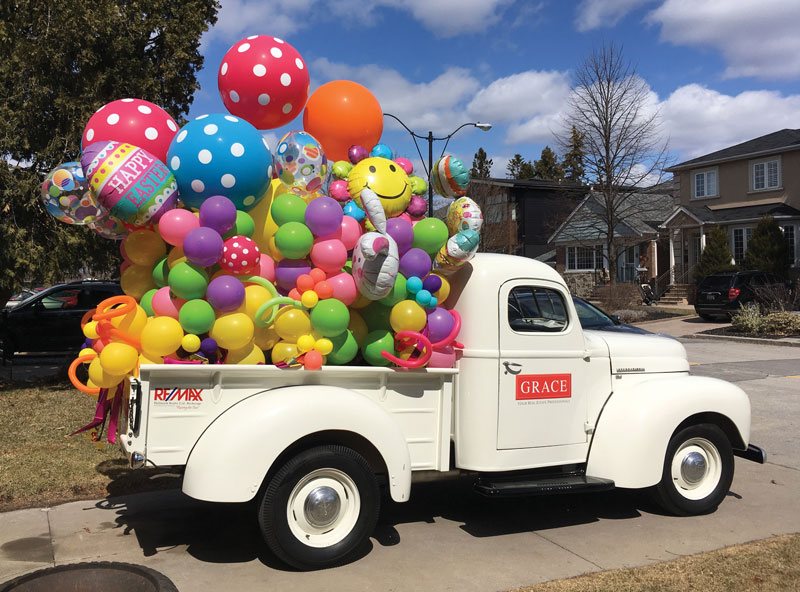 Grace thinks fondly of his personal investment in each deal. It's a responsibility he does not take lightly, and though he loves the art of the deal, putting clients in their dream home is the ultimate reward, and a privilege, "knowing that I've played a supporting role in our clients' life stories – no matter how small. We help people during extremely positive moments of their lives – when they are buying their first home, when they are moving up to their dream home and when they are building wealth by building their investment property portfolio. Helping people through the happy moments is amazing because you can smile, hug and celebrate together, and the way our clients' eyes light up when you tell them they've bought their first home, or dream home, is second to none."
"I also love the deal," he admits. "I love saving our clients money when they are buying a home and getting them top dollar when selling. For me, I get a kick of adrenaline when negotiating a sale – so much so that if it runs into the evening, I'm often not able to go to sleep until 1-2 am because I'm wired from putting it all together. I love that feeling."