Where It All Began
By Mike Spry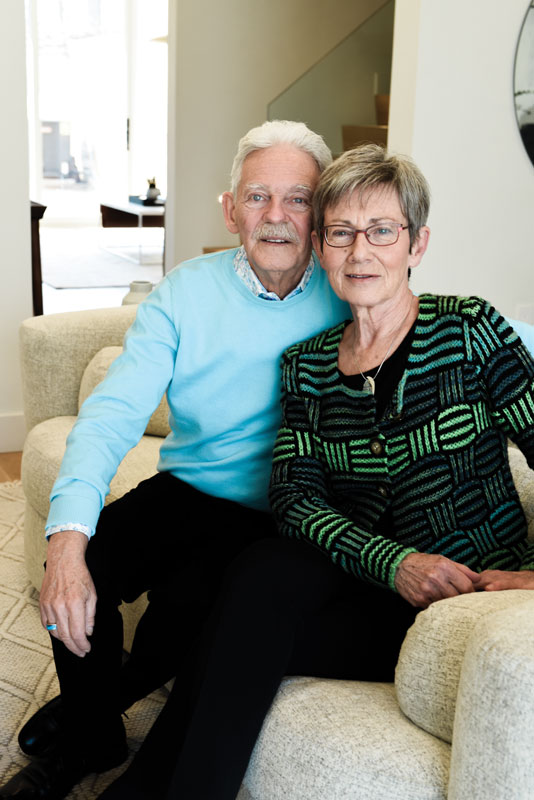 Grace & Co.'s leading partners talk about what inspired them to start what would quickly become one of the Beach's most trusted real estate teams, and how the neighbourhood – and they – have evolved over the years.
It could be argued that the sign of a good neighbourhood is the duration of a family's commitment to it. That adage certainly seems to be true in the case of Grace & Co. co-founders Geoff and Gail Grace: the couple bought their first house in the Beach nearly four decades ago, and still live in that same attractive farmhouse-style home today.
"We bought our home [here] over 35 years ago when we were transferred back to Toronto from Montreal," Geoff explains. "When we lived in Toronto previously, at Yonge and Eglinton, we used to like riding our bikes down to the boardwalk, so we knew that's where we wanted to live when we moved back. We raised our family here and enjoyed Kew Beach Park and the boardwalk so much, we never considered leaving this marvellous area."
What brought the Graces to The Beach originally has continued to attract them: the small-town feel of the neighbourhood, and its strong community ties. Families like the Graces – and also those for whom they find homes – treasure being able to walk to local shops and attractions, such as the music bandstand in the park, the Beaches Jazz Festival and the annual Easter Parade along Queen Street. The pair may have helped hundreds of families move over the years, but they never considered moving again themselves: they feel fortunate to have chosen as their home base a charming 120-year-old home that's a short walking distance to schools, the park, the boardwalk and local shops.
"We raised our children, Geoffrey and Chelsea, in this old home, and are incredibly blessed and happy to see them be so successful in real estate, and to open a beautiful new office at the bottom of our street facing Kew Gardens. It's like a dream come true, and we are very proud of the hard work ethic and integrity they bring to clients."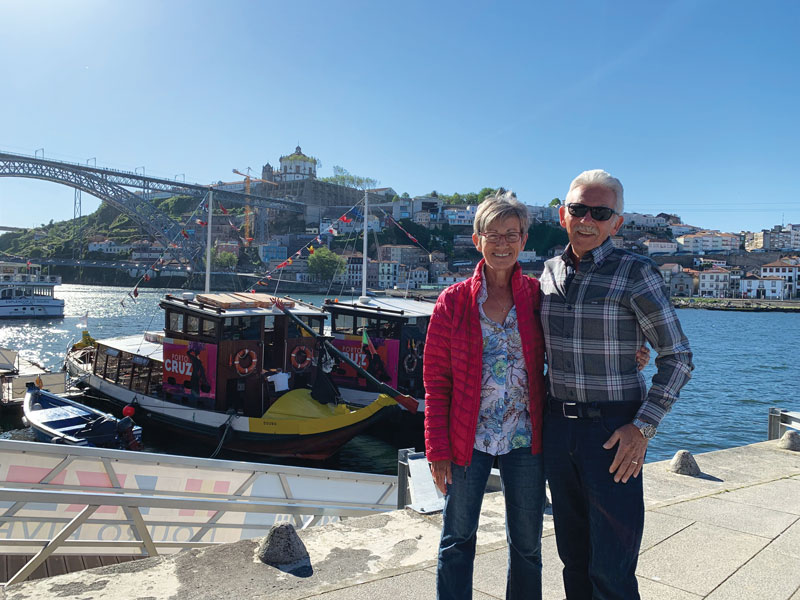 Gail grew up in a small town on Cooks Bay on Lake Simcoe with her four siblings. Country living was never boring, as when Gail wasn't helping out with the baking for her mother's business, Patrick's Pastries in Lefroy, Ontario, she would also pitch in helping her mom run the restaurant at the local marina. This provided a great opportunity for Gail to go sailing with her friends when she wasn't working.
Geoff grew up in a small family with one older brother. He moved between cities multiple times – living in Toronto, Clarkson, Ottawa, and Kingsmere at different times – due to his father's business interests. As a result, he had attended five different public schools by grade 8. Moving so often helped Geoff to learn to be adaptable and fit into new environments quickly, and he acquired new friends easily.
Geoff first met Gail in 1977 when he moved to Toronto to work at Teela Market Surveys. Gail's sister Donna just happened to work at the same company, and set Geoff up on a blind date with her sister. Geoff says that the very first time he set eyes on her, he knew Gail was the one! Gail, however, took a little more convincing. But Geoff persisted, and they were married in 1979. Forty-four years later, they're still happily together.
Geoff spent the first 24 years of his career in marketing and publishing; his first professional venture was a photography business called "Photo by Grace" in Ottawa, which evolved into helping clients design ads and purchase advertising space in the Penny Saver. Later, he was offered a job at The Globe and Mail, where he worked for the next five years as a national advertising account manager. He followed that with a variety of increasingly senior positions.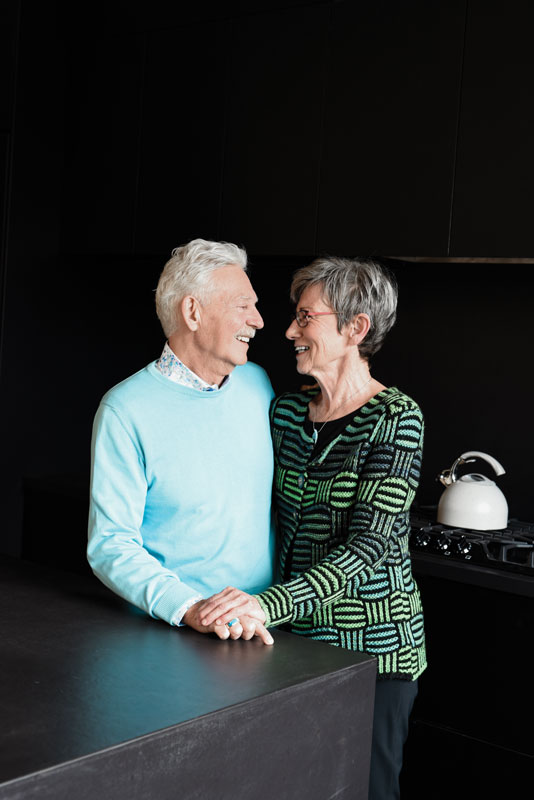 Gail was truly an entrepreneurial spirit from the very start. She first put her skills to good use working as the office administrator for Dr. Charles Knowlton, a well-known physician and chief surgeon and head of staff at Saint Joseph's Hospital. The position demanded not only excellent organizational skills and attention to medical detail, but empathy, since she daily dealt with patients from all walks and stages of life. Gail credits this life experience as invaluable in helping her relate to her clients' varying needs, and key to her success as a top realtor.
She obtained her real estate license in 1989 after the Graces' children had started public school and she found she had more free time on her hands. She had always loved real estate and welcomed the opportunity to work in her community with friends and neighbours. She became so successful that by 1996, Geoff decided to leave the publishing world and join her. "I travelled extensively for my work throughout my career, but by then I wanted to spend more time with my family, so it was a perfect solution. Working as a team, we never looked back," says Geoff.
With Gail's excellent business skills and Geoff's talent for promotion and marketing, it was a natural fit. Twenty-seven years later, the process of joining forces professionally as well as personally has been both exhilarating and rewarding, Geoff continues. "It means a lot to us to help our clients through the stressful process of buying or selling their homes, in what is usually the largest financial decision they will make in their lives."
"We have won many national awards in the real estate business," Gail adds, "but to this very day, the best award we could ever achieve is when we see clients achieve their goals and be happy. People ask what the secret to our success is. It is based on the basic principle of caring about each and every one of our clients, listening carefully to their needs and then doing our best to help them meet those needs.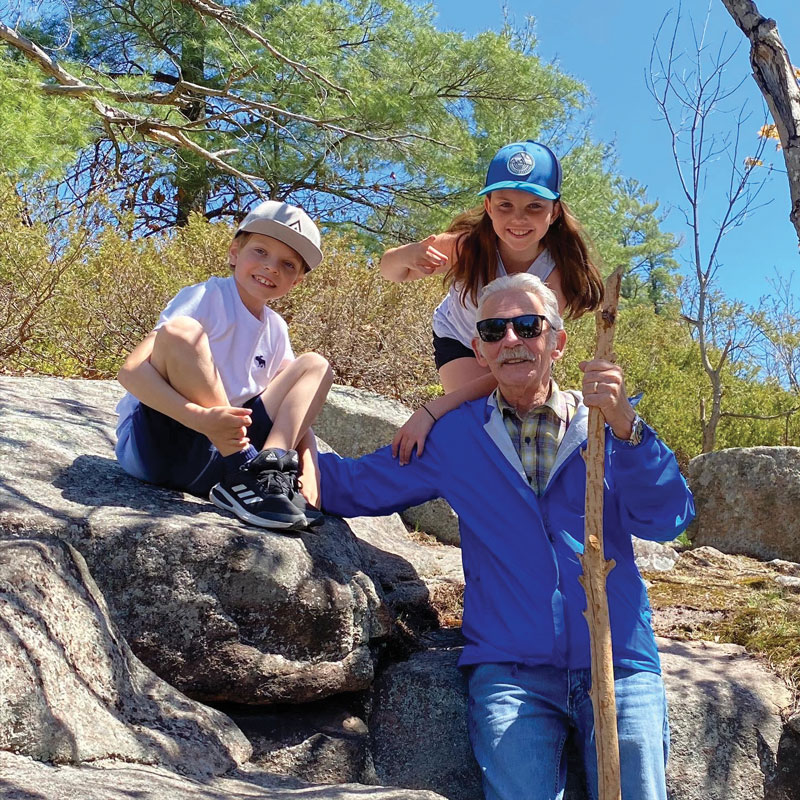 "When we focus on giving our undivided attention and care to each one of our clients, not only do we end up with happy clients, but as an added bonus they end up referring their friends and relatives to us – which we sincerely appreciate."
Having played a role in building The Beach over the better part of four decades, the Graces have been witness to the remarkable evolution of this community. "When we moved here, it felt like a small sleepy beach community, hidden away in the GTA. Over the years, we have seen a rejuvenation, as many older homes have been fixed up or rebuilt, and new shops and cafes have opened. Many people – including ourselves! – have refreshed their old Beach-style homes, while others have built beautiful new larger homes. It makes a really interesting mix, as the various styles complement each other as you stroll down the street.
"There is more of a cosmopolitan feel here now, with many interesting restaurants, and the Beach community now seems more lively and vibrant. This is a terrific community to raise a family, with lots of outdoor activities a short walk away – such as sailing, tennis, biking on the boardwalk, watersports, and music concerts in the summer, as well as outdoor rinks and winter activities in the winter."
Just as the Beach itself has evolved, the real estate business has changed exponentially as well. Asked what advice they'd give their younger selves if they could go back to Day 1 of Grace and Co., their answer is simple, elegant, and indicative of how they've built their lives.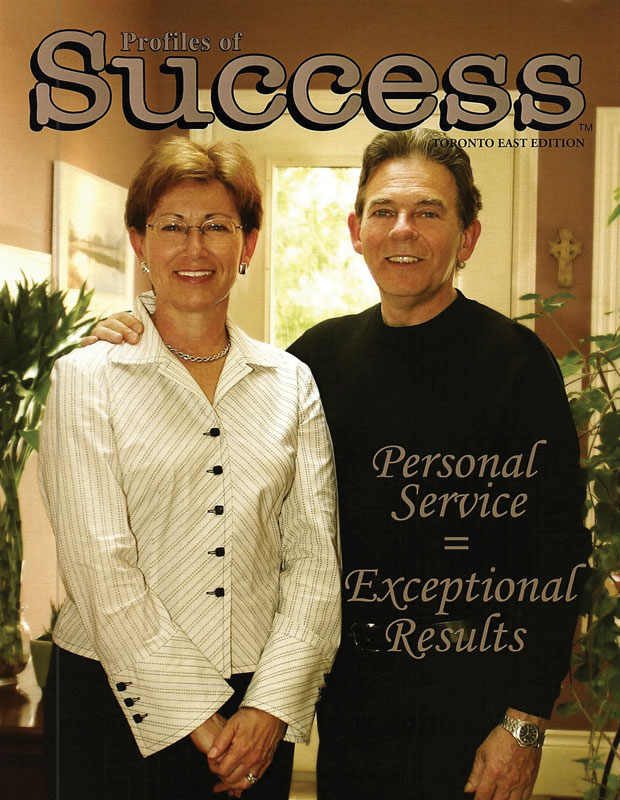 "Try to work towards a good work/life balance. We worked hard for many years building our business, but looking back in retrospect, we can see where it was taxing, working non-stop seven days a week sometimes for months and months on end. With the technological advances we have witnessed over the past three decades, we think that the next generation can work harder but smarter at the same time – thereby freeing a bit more time for their personal lives and relationships."
Still, their lives have been blessed with many memorable moments over the years, says Gail. "As they say, every picture tells a story. We have enjoyed helping clients from all walks of life as they go through their life, housing, and transition needs. We have helped many first-time buyers get their first home or condo, and then have been blessed as they continue to keep in touch with us over the years. We have been able to help some of these same families move repeatedly over the years, as their circumstances change.
"Our business spans all ages and financial situations, from grandchildren buying their first home to grandparents downsizing into their final home, and all levels in between. Our real estate careers have enabled us to meet many very interesting people from a wide spectrum of society.
"The one common thread over all these years has been to treat everyone with respect, listen carefully to their individual needs, and then advise them on options to help meet their specific needs."