One of our favourite holiday traditions has always been dressing up your home to celebrate the joys of the season in grand style. This year, why not add some extra glitz and glamour to your decorating? Grace & Co.'s own in-house designer, Sheila Shabsove, offers the following tips to give your home a little extra sparkle for the holidays.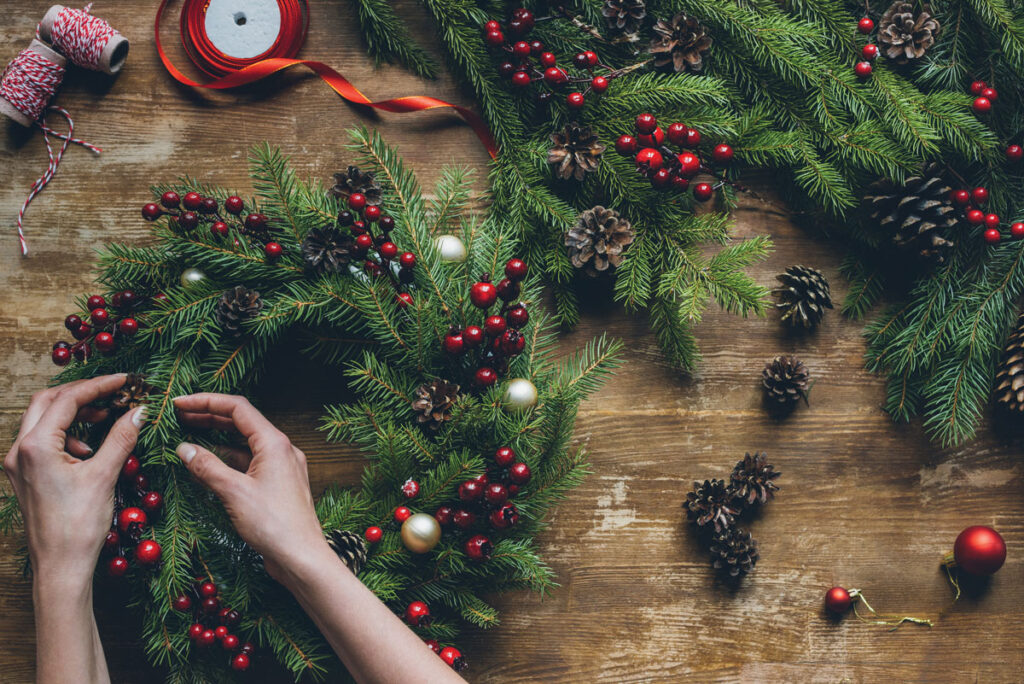 1) Wreathed in Joy
Many flower shops offer ready-made wreaths in boxwood, fresh evergreen boughs, or grapevines that you can add your own special touch to with juniper berries, magnolia leaves, small dried oranges or pine cones, and dress them up with silk ribbon, ornate bows, and tiny silver balls. Sheila intertwines hers with tiny battery-operated lights that eliminate the need for wires. But don't be content with just one wreath for your front door! If your home has evenly spaced windows on the front, hang a series of smaller matching wreaths on each one. Inside, place one above the mantel, or on the doors leading to the dining room (use two if you have double French doors); or hang one on a guest room door if you'll be welcoming friends or family for the holidays.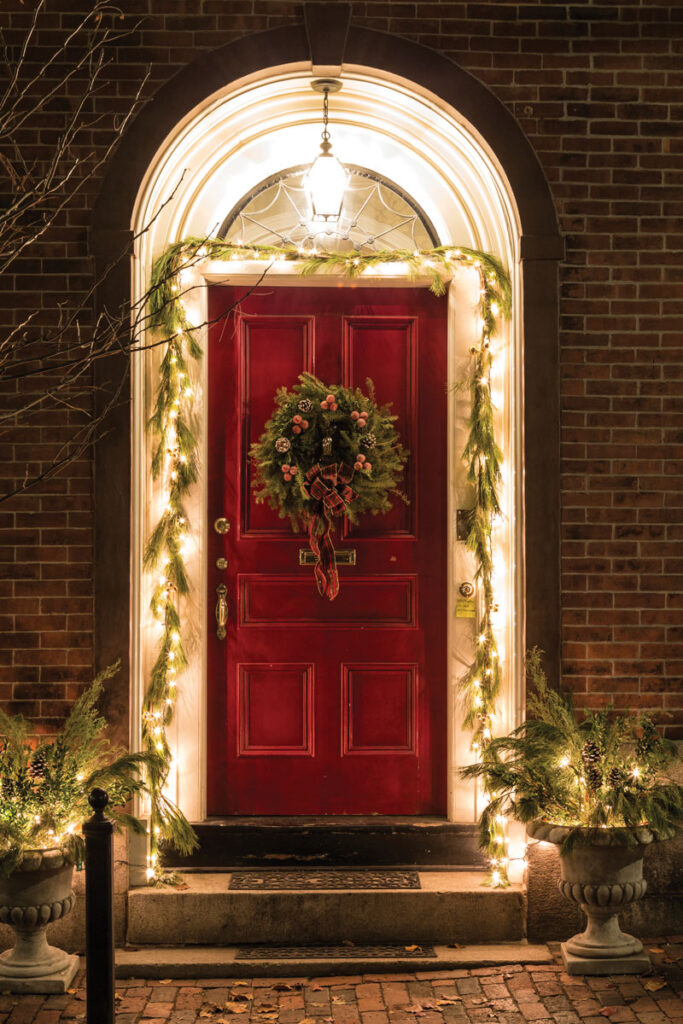 2) A Grand Entrance! 
Along with a big welcoming wreath and/or garland for the front door, fill your urns with holiday splendour. Buy wreaths that just fit the rim of the urn, then use them to help support armfuls of evergreen boughs, tall grasses, or branches. Red dogwood twigs are a classic winter look, but corkscrew hazel, willow, narrow birch logs and sprays of cranberry (real or artificial) are all beautiful alternatives. Fill in with pine cones, more sprays of berries, and perhaps one or two big red (or silver) velvet bows. For extra glitz, entwine the arrangements with battery-operated fairy lights.
3) Grand Garlands
Another holiday classic is to hang garlands made from faux or real cedar or pine around doorways, twining up a grand staircase, or draped over the mantel. Fill in with gold or silver spray-painted magnolia leaves, ornaments, pine cones, and sprays of berries. (Sheila says it's easy to overdo your front doors; she prefers to have either an elaborate wreath or garland around the door, but not both.)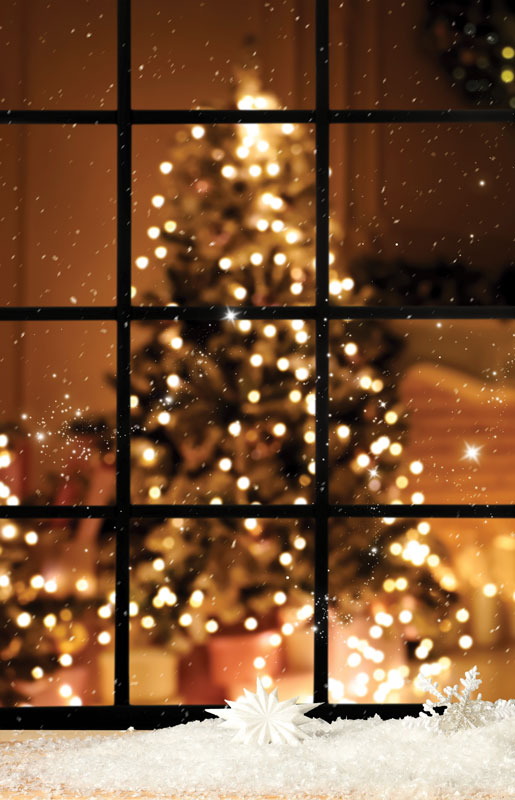 4) A Tree with All the Trimmings
Nowadays, says Sheila, you can buy artificial trees that are so realistic, you have to touch them to know they're not the real thing. But if you love the smell and look of a real tree, be sure to stand it upright and look at it closely before you buy to ensure the branches are balanced, with no thin or flat spots. And it's a good idea to measure your ceiling to make sure you buy the right size of tree!
5) Ornamental Opulence
Nowadays, you can get glass ornaments in every size, shape, and colour of the rainbow. But for a refined, elegant look, it's best to stick to a smaller range. Look for gilded, ornate designs, delicate glass balls, and limit yourself to one or two tones, such as silver and gold, along with clear glass or crystal balls. On this framework, add personality with a theme of stars, moons, or birds in varying sizes, or special heirloom pieces for nostalgia.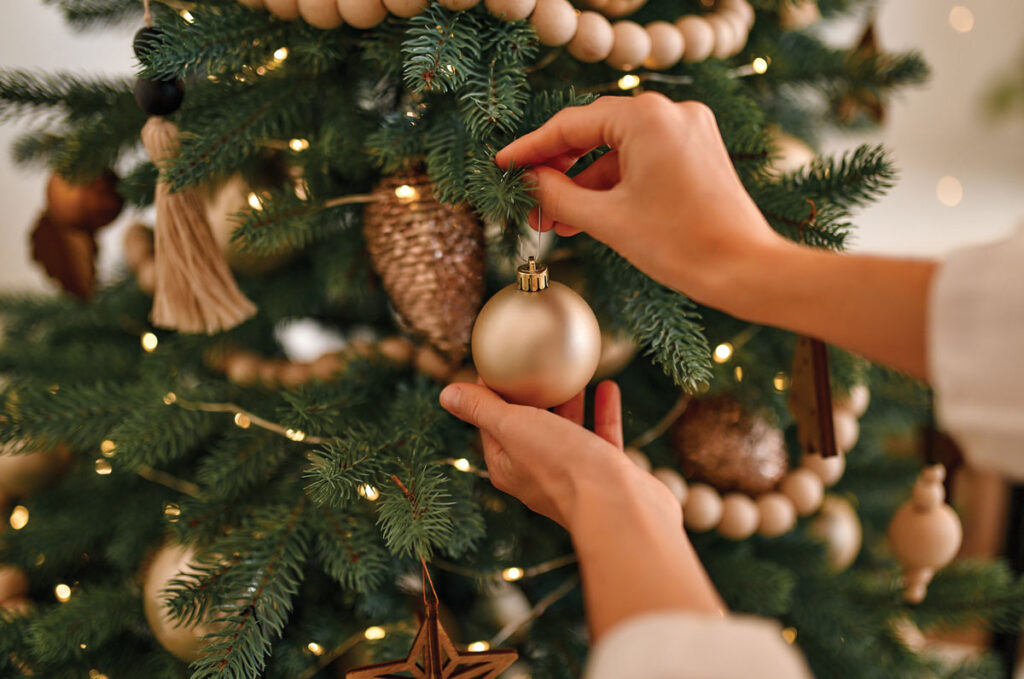 6) Table Talk
For a rich, sumptuous look, a velvet table runner in a rich tone like burgundy or emerald is beautiful. Pair it with your best gold-rimmed dinnerware, gold or silver chargers, and sparkling cut-crystal glassware.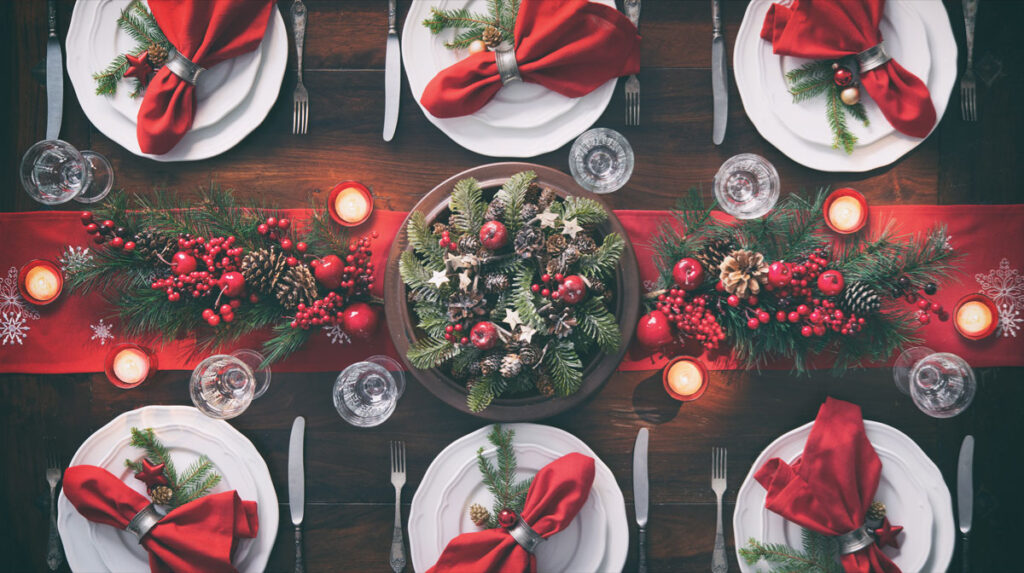 7) The Centre of Attention
Create an elegant centrepiece with fresh roses, lilies and orchids arranged in a shallow crystal bowl. Tuck magnolia leaves and sprigs of holly, cranberries and juniper around the bases of poinsettia and amaryllis. Or opt for a more relaxed look  to celebrate the abundance of the season, with winter fruits and vegetables, gourds and different grasses spilling out of a large pottery container.
8) Lights! Holiday! Action! 
Enhance your usual lighting with holiday-themed light sources. Sheila loves those lighted branches you can buy in every size from small to large, which she puts in vases for the table or by the front door. Look for light-up words like "Joy" or "Love" to put out on a table.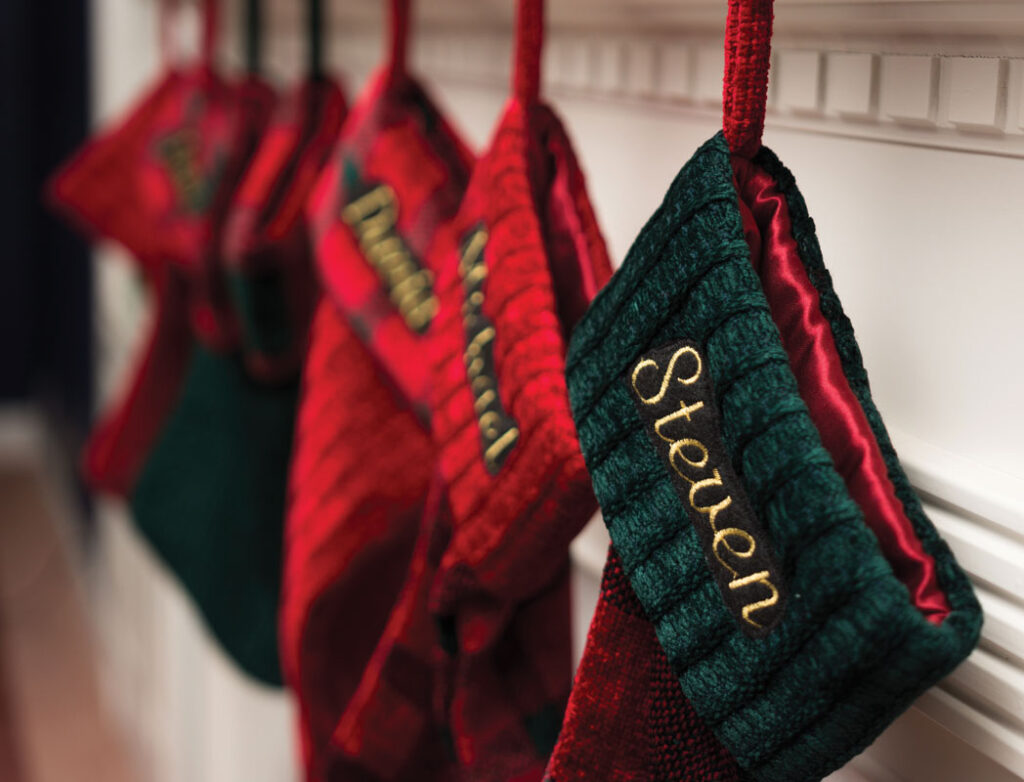 9) Stocking up for Santa
Hang velvet or silk stockings for each member of the family on the mantel, and personalize each with embroidered names (or use a fabric pen in gold glitter to write names in elegant script).
10) A Candle in the Window
Nothing puts guests in the holiday spirit more than to walk into a home filled with candles flickering gently in every room. Line the mantel with white pillar candles; place votives in groups of three or five on side tables; place white or ivory tapers in silver or crystal holders for the table. Also, consider less traditional glassware to use as candle holders, like Mason jars, cognac snifters, cut-crystal or milk glass containers.