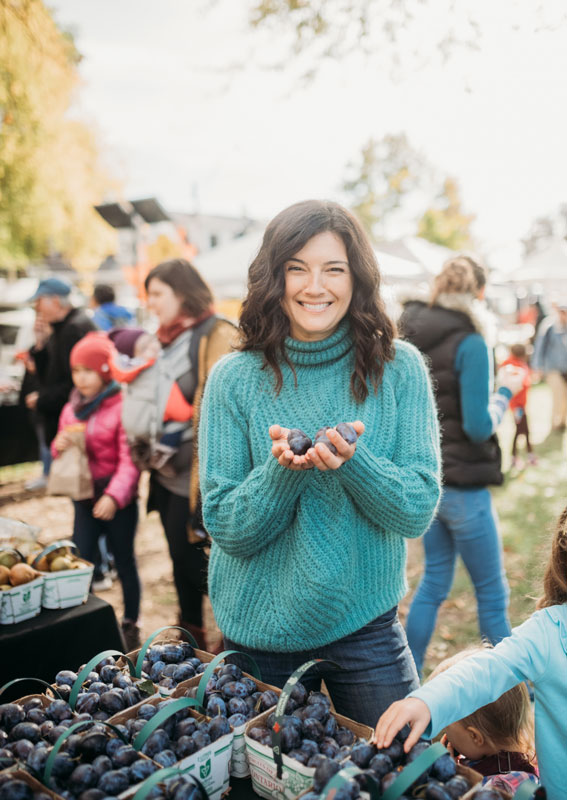 Fuelling Family Wellness
Are you up for making family feeding easier this season? Being a mom of three, I get the struggle.
It seems like a chore to pack creative lunches (another ham sandwich, anyone?). Hustling back home to cook dinner (fingers crossed everyone eats). Concerned whether our kids are getting enough nutrition for school, while ensuring we are nourished and energized too. And, oh, keeping the family immune system in check to avoid seasonal illnesses (sniffles, coughs, sneezes…you know the drill).
After all, the research is clear: what we eat impacts our brain function and immune health. So, as the temperature drops, here are six essential nutrients to keep everyone healthy.
Zinc:
Research in the "Journal of Nutrition" shows zinc deficiency can impair immune cell function. "Antiviral Research" also indicates that zinc stops several viruses, including the common cold, from replicating. Enjoy these foods: meat, fish, poultry, beans, nuts, eggs, and dairy.
Iron:
"The Journal of Experimental Medicine" states iron is essential for neutrophils (a type of white blood cell) to produce reactive oxygen species that kill bacteria. Enjoy these foods: meat, seafood, beans, lentils, nuts, seeds, and whole grains.
Vitamin C:
According to the "Journal of Antimicrobial Chemotherapy," vitamin C has antiviral properties that inhibit virus replication, including the influenza virus. Enjoy these foods: fruits (oranges, strawberries, kiwifruit) and vegetables (bell peppers, broccoli, spinach).
Fatty Acids:
Omega-3 fatty acids have anti-inflammatory and other properties that are crucial for regulating immune response. Enjoy these foods: fatty fish (remember "SMASH" – salmon, mackerel, anchovies, sardines, herring), flaxseeds, chia seeds, walnuts.
Fermented Foods:
A healthy gut microbiome is vital for immune function, since a large part of the immune system resides in the gut. Enjoy these foods: kimchi, kefir, sauerkraut, natural yogurt, tempeh, miso. Opt for products with live, active cultures that have not been pasteurized.
Antioxidants:
Antioxidants protect immune cells from oxidative damage, and they are essential for maintaining immune function. Enjoy these foods: fruits (berries, pomegranate, oranges, kiwi), vegetables (leafy greens, broccoli, artichokes, bell peppers), dark chocolate (at least 70% cocoa), nuts, seeds, and yes, coffee too (phew!).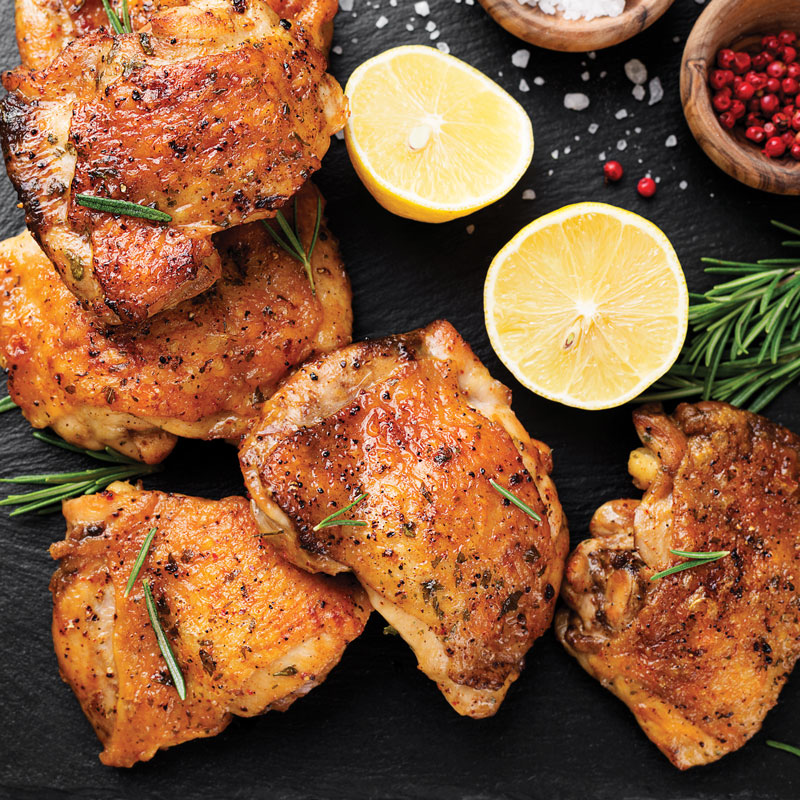 Pro Tips:
Consuming 100mg of vitamin C with a meal (about a cup of raw bell pepper slices) can increase the absorption of non-heme iron (found in plants) by about four times!
Dark meat (from poultry) contains about double the zinc and iron than white meat. For example, 100g of chicken leg has 2.28mg of zinc, while the same amount of chicken breast has only 0.97mg.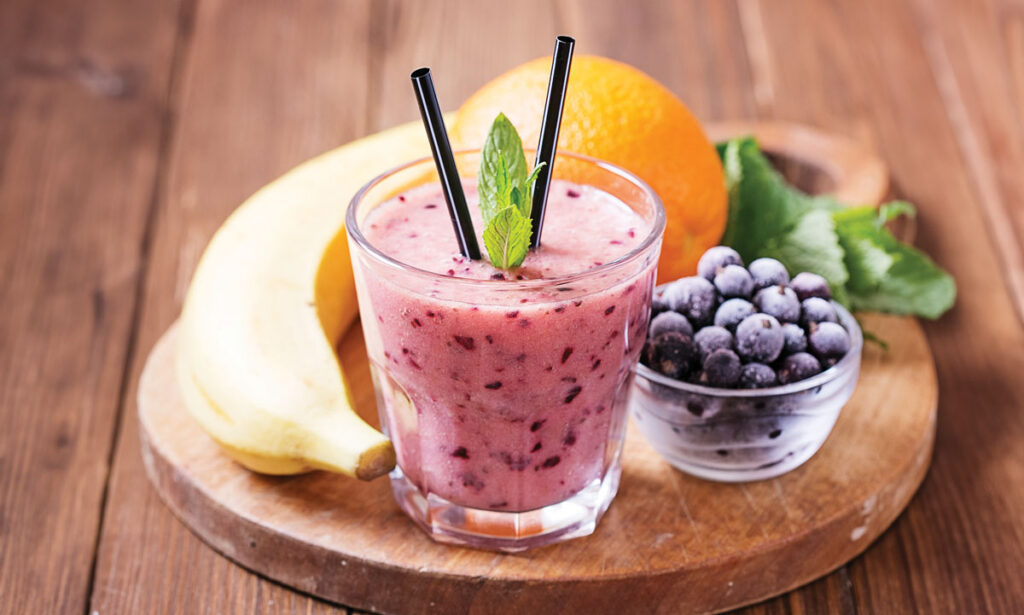 Immuno-Bliss Smoothie
Ingredients:
• 1 cup kefir or plain yogurt (probiotic-rich fermented food)
• 1 orange (vitamin C-rich)
• ½ cup frozen berries (antioxidant-rich)
• 1 small banana (for sweetness and creaminess)
• 1 tablespoon chia or flaxseeds (omega-3 fatty acids)
• 1 tablespoon pumpkin seeds (zinc and iron-rich)
• 1 tablespoon honey or maple syrup (optional, for sweetness)
• ½ cup orange juice (Vitamin C-rich) or water, for optimal consistency
Instructions:
1. Wash the spinach, orange, and strawberries thoroughly.
2. Blend all ingredients on high speed until smooth (add water if too thick).
3. Pour into a glass and serve immediately.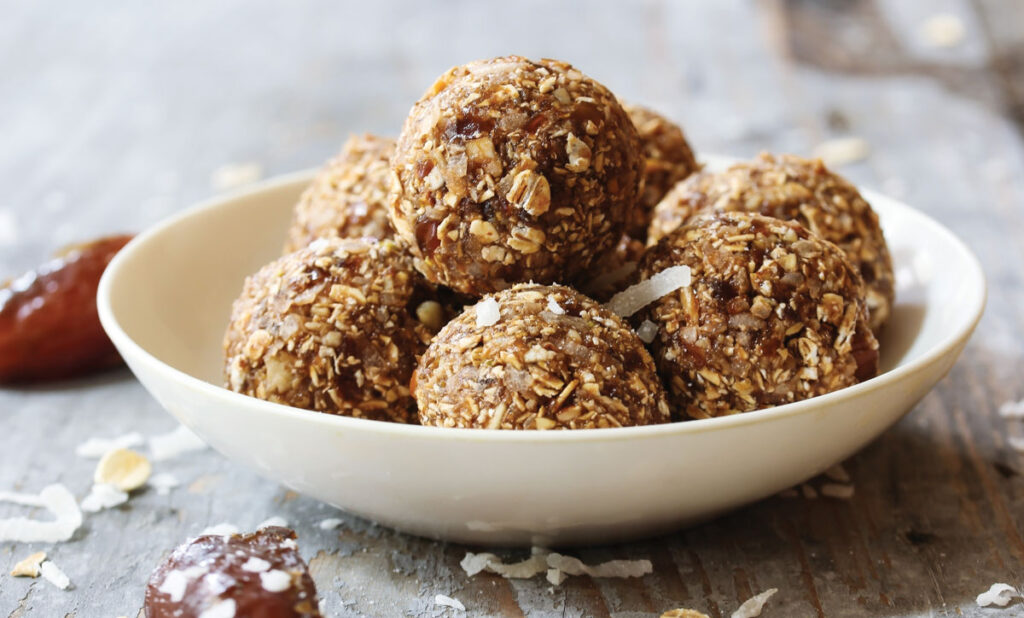 Nutri-Boost Bites
Ingredients:
• 1 cup oats (zinc and fibre-rich)
• ½ cup pumpkin seeds (zinc and iron-rich)
• ½ cup nut or seed butter (antioxidant and healthy fat-rich)
• ¼ cup honey or maple syrup (for sweetness)
• ¼ cup dark chocolate chips (antioxidant and iron-rich)
• ¼ cup orange juice (vitamin C-rich)
• 2 tablespoons chia or flaxseeds (omega-3 fatty acids)
Instructions:
1. In a food processor, pulse oats and pumpkin seeds until coarsely ground.
2. In a large bowl, combine all ingredients. If the mixture is too dry, add orange juice (one tablespoon at a time) until the mixture holds together when pressed.
3. Roll into 1-inch balls and place on a lined tray.
4. Refrigerate for at least one hour to firm up.
5. Store in an airtight container in the refrigerator for up to one week.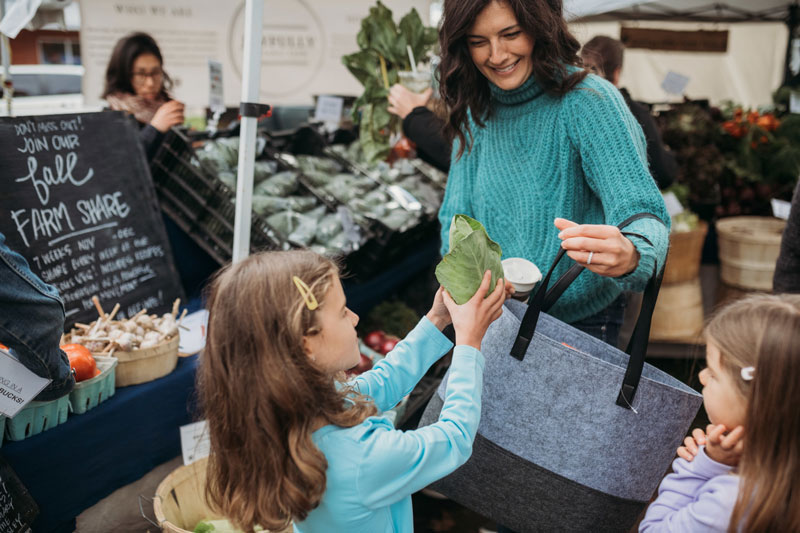 As a nutritionist, I know the essential nutrients our children need. But here's what I've learned in the past decade from working with thousands of families: raising a healthy family is not just about what we feed our children.
I can tell you to serve a rainbow of fruits and veggies, a well-balanced plate of macronutrients, along with the immune-supporting foods mentioned above. But that is only helpful if your child will happily eat them. That's why my work focuses on how to offer foods in the most engaging way, even for the pickiest eaters.
I also know the stress that comes with having a child who doesn't eat well – and feeding a busy family (pure chaos!). Well, the American Psychological Association found that parents with children under 18 reported higher stress levels than adults without children. And a study in the "Appetite" journal found children's picky eating was linked to higher stress in parents. It's evident that something so essential, food, is a significant stressor for families. Questions like these circle our minds on a regular basis: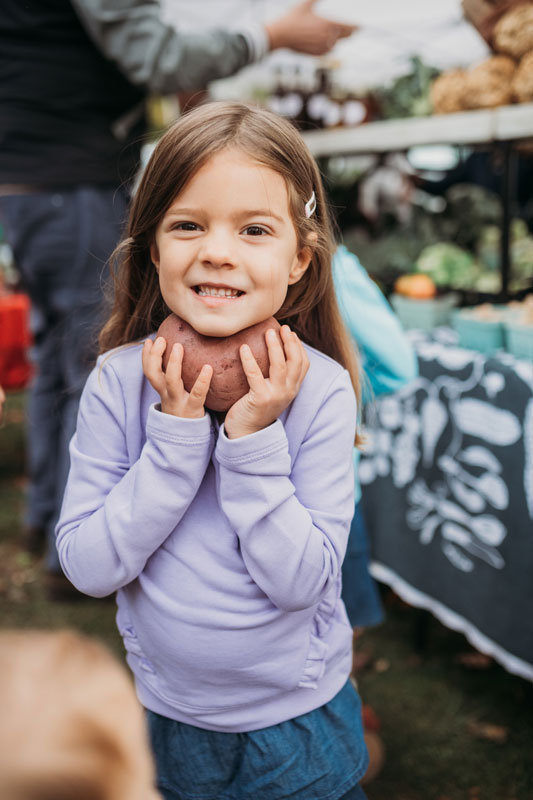 What should I feed my child? What if they don't eat what I make? What if my child isn't getting enough nutrition?
I've been there. My eldest daughter was an "extreme picky eater." I remember it vividly…
After a regular weight check showed no growth improvement, our pediatrician shared that my daughter was "failing to thrive." The pressure to ensure she got adequate nutrition was immense. So I spent a year studying children's eating, learning from pediatric experts, and acquiring certifications until I developed a mealtime plan for my daughter. Fast forward a few years, and my "little girl" is unrecognizable at the table. She's willing to try most foods and is thriving.
Here are some tips to make feeding your family easier:
1) Create a calm mealtime environment: Pressure or anxious energy at the table can cause adrenaline spikes and a drop in appetite, reducing the desire to try new foods.
2) Focus on exposure, not eating: We can't control what our kids consume. Encouraging them to eat veggies or try new food might work, but for the wrong reasons. Instead, prioritize opportunities to expose them to more variety, while encouraging your child to get acquainted with rejected foods (without the pressure to eat).
3) Engage their senses: Eating uses every organ, and all sensory systems (touch, sight, sound, taste, smell, etc.). Letting your child explore and engage with foods in a fun way helps them develop the necessary skills for eating.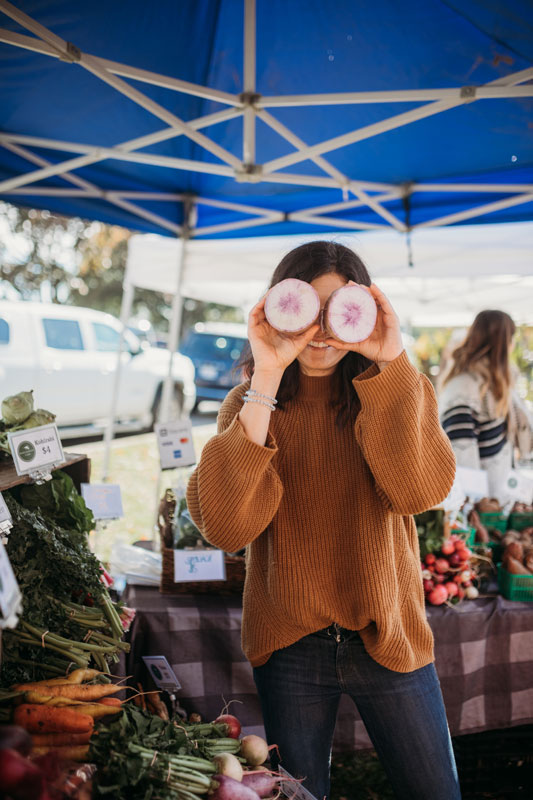 Feeding your family (while nourishing your own body) can be challenging. But remember, raising a healthy family is more than a balanced plate of nutrients. It's about the environment we create, our relationship with food, and the habits we model for the next generation.
Danielle Binns is a Certified Nutritionist, Wellness Speaker, and Picky Eating Expert. Follow @daniellebinnsnutrition on Instagram or visit daniellebinns.com for more info.